Bergen celebrates Grieg
Fuko Ishii (31) from Japan is the winner of the 1st Prize in the International Edvard Grieg Piano Competition 2022.
Together with Bergen Philharmonic Orchestra and conductor Lawrence Foster, Ishii performed the Piano Concerto in A minor, Op. 16, by Edvard Grieg.
As 1st Prize winner, Fuko Ishii was awarded a prize of 30 000 euro along with invitations to perform at a number of leading Norwegian and international venues. Ishii will also come back to Bergen next summer to give a number of public concerts at Edvard Grieg Museum Troldhaugen.
2nd prize and 20 000 euro went to Aleksandra Swigut (30) from Poland who performed the Piano Concerto No. 1 in E minor, Op. 11, by Frédéric Chopin. Swigut also won the Audience prize and the Orchestra's prize.
3rd prize and 10 000 euro went to Zifan Ye (22) from China, who performed the Piano Concerto in A minor, Op. 16, by Edvard Grieg.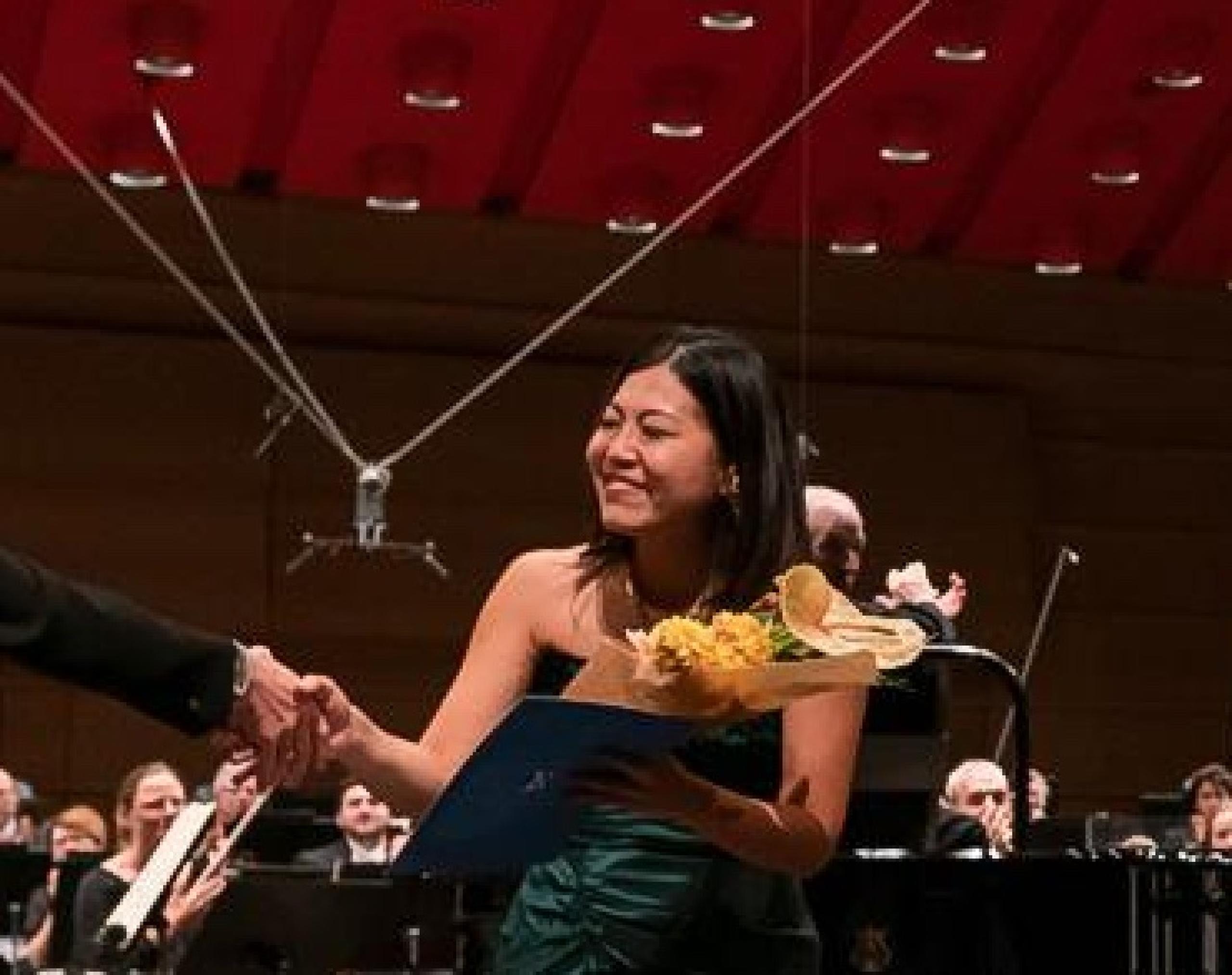 Grieg Hall in Bergen
Photo Willy Haraldsen
Troldsalen
Fuko Ishii
Aleksandra Swigut
Zifan Ye
Winners:
First Prize: Fuko Ishii
Second Prize, Audience and Orchestra Prizes: Aleksandra Swigut
Third Prize: Zifan Ye
Jury: Einar Steen-Nøkleberg (chair), Pablo Galdo, Christian Ihle Hadland, Robert Levin, Noriko Ogawa, Uta Weyand, Lilya Zilberstein
The International Edvard Grieg Piano Competition is one of the world's leading competitions for young pianists. The competition was founded to provide an opportunity for some of the world's best young musical talent to compete and to celebrate the work of Norwegian composer Edvard Grieg (1843-1907).
This year's edition of The Competition welcomed 30 pianists from 16 countries to Bergen from 26 August – 3 September 2022. Organised by KODE Art Museums and Composer Homes, the competition is held at composer Edvard Grieg's historic home Troldhaugen in Bergen which has hosted the biennial competition since 2012. Due to ongoing travel restrictions because of the global pandemic, this was the first time the competition has taken place since 2018.
This year's participants were selected by a panel of three experts and the winner was decided by a jury composed of seven leading international pianists including Noriko Ogawa, Einar Steen-Nøkleberg and Lilya Zilberstein.