Yukine Kuroki wins Liszt Utrecht 2022!
After five challenging festival days the three finalists, Yukino Kuroki, Derek Wang and Yeon-Min Park concluded Liszt Utrecht in a Grand Finale with the Netherlands Radio Philharmonic Orchestra. In a performance of Liszt's arrangement for piano and orchestra of Schubert's Grosse Fantasie "Wanderer', followed by a surprise encore, the three pianists got one final chance to present the best of their musical abilities.
Each performance was preceded by a short presentation video of the finalists. Passion, intensity, contrast, suffering even, but also fun and joy these are some of the words that the artists used to express their feelings during this week of demanding and beautiful music.
The Jurors' task was not easy but they finally gave Yukine Kuroki the First Prize, and both Derek Wang and Yeon-Min Park a Second Prize ex-aequo. Yeon-Min Park delighted the audience's heart though, and she was awarded the Audience Prize.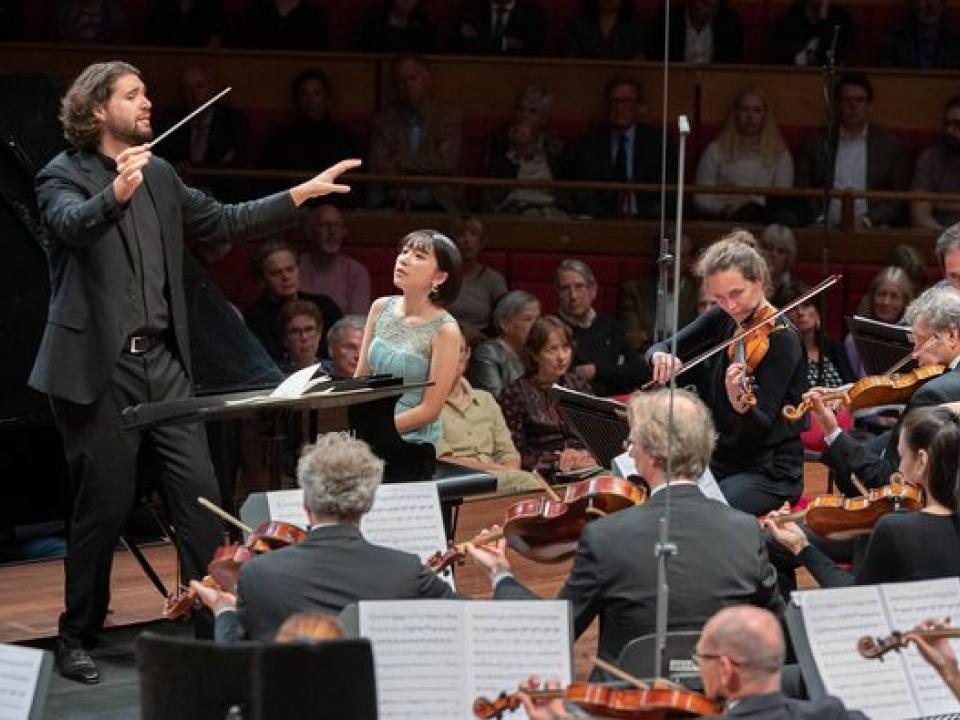 Yukine Kuroki
photo Allard Willemse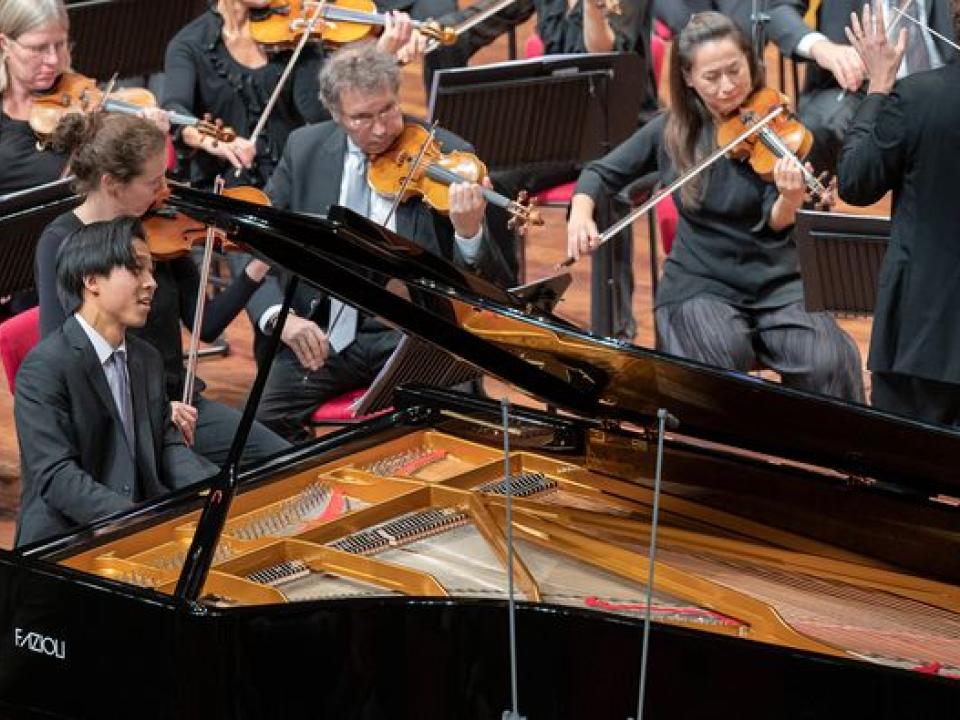 Derek Wang
photo Allard Willemse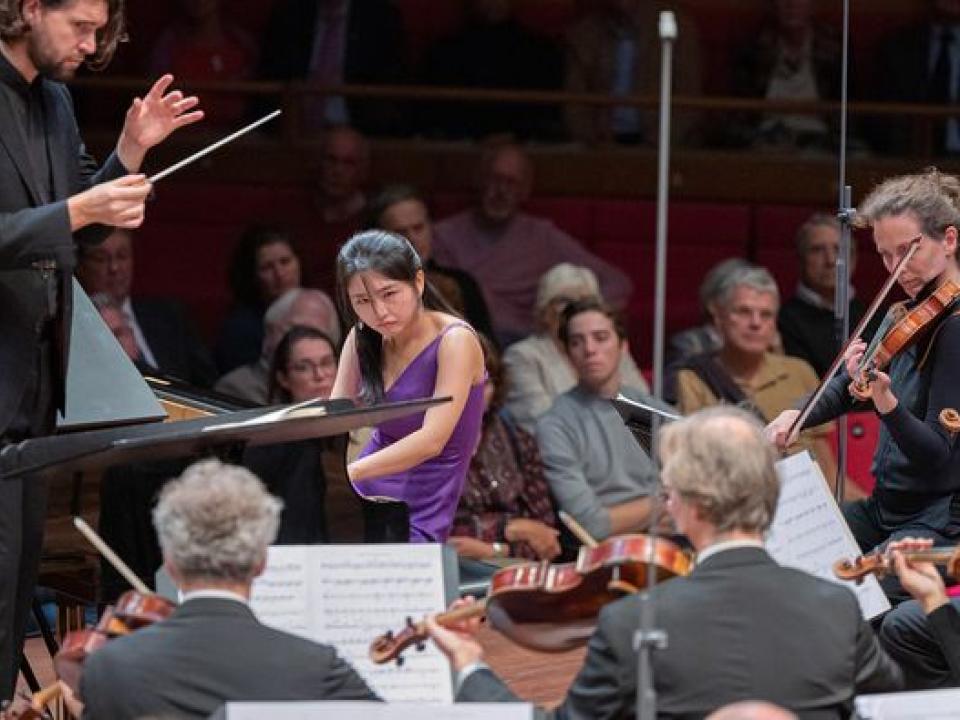 Yeon-Min Park
photo Allard Willemse
First Prize: Yukine Kuroki
Second Prize: Derek Wang and Leon-Min Park (ex-aequo)
Audience Award: Yeon-Min Park
Jury:
Cynthia Wilson (Chair non-voting), Suzana Bartal, Frederic Chiu, Janina Fialkowska, Nino Gvetadze, Michael Lewin, Mūza Rubackytė, Wibi Soerjadi, Mariangela Vacatello
Artists:
The Netherlands Radio Philharmonic Orchestra / Christian Reif, conductor
Chamber music: Lea Hausmann (violin), Samuel Shepherd (cello), Judith Wijzenbeek (viola), and Roberto di Ronza (bass)
Song: Bernadeta Astari
Composer: Mathilde Wantenaar ("Wandrers Nachtlied" commissioned piece for the Song Recital)
Once known as the Liszt International Piano Competition, Liszt Utrecht is now more then just a traditional competition. It has developed as a community-based festival: While there is still a clear competitive element, it focuses more on celebrating, discovering, and highlighting both Liszt's music as well as the incredible musicians that perform it. All musicians get fairly paid and offered a chance to develop themselves and connect with a live audience in one of the greatest concert halls of the Netherlands, the TivoliVredenburg in Utrecht.
While the festival is centered around Franz Liszt, every edition is themed by a different composer. After the 2020 edition devoted to Beethoven (unfortunately cancelled due to Covid19), the 2022 gave attention to Franz Schubert.
After a first selection round based on videos, 40 candidates have had the opportunity to perform in Utrecht nine months prior to the semi-final phase. While waiting for the Recital festival to begin, the ten selected semi-finalists had the great chance to participate in an Academy three months before where they were able to fine their repertoire with well-known Liszt experts.
This year's semi-final round consisted in an actual Festival where each contestant performed four different recitals: one devoted to original compositions by Franz Liszt, one to transcriptions of works of Franz Schubert, one to chamber music and one to songs. All performances were presented throughout five days and the audience could hear each day a succession of an all-Liszt piano recital performed by two candidates, followed by a Chamber music recital performed by two other candidates, then a Song recital also performed by another pair of candidates and finally an all-Schubert piano recital presented by two other candidates. So in one day, the audience had the chance to listen to 8 of the 10 selected semi-finalists. The candidates would then reappear in the next days, performing each in turn another programme.
Another new element of this semi-final round was that the contestants could not choose the piano brand. Indeed there was on stage one different piano for each presentation: the pianists played on a Yamaha for the all-Liszt recital, a straight strung Maene for the Chamber music recital, a Steinway for the Song recital and a Fazioli for the all-Schubert recital. So the candidates had to make the most of the instrument that was provided. The objective was to create more equal conditions for the pianists.
For the final round, the three pianists could chose the piano they wanted.