Youtube and Facebook still dominate
Results from the Streaming Survey held in February
For WFIMC member competitions, streaming their performances has increased significantly during the pandemic, but a clear direction as to which partners, which platforms will prevail in the future, is not easy to determine.
58% of competitions have changed their perception of the importance of streaming during the pandemic, but most of them (81%) have already been committed to streaming before Covid-19 struck. 8% introduced streaming during; another 8% introduced streaming after the pandemic.
Among the platforms, Youtube and Facebook stand out greatly while competition websites are also widely used. Instagram, Vimeo and others are far behind (Graphics). Looking at partner platforms, there is no clear preference- it seems that for many, choices are made depending on location. It will take more time to determine the actual market dominance among Amadeus TV, Idagio, Medici TV and Violin Channel.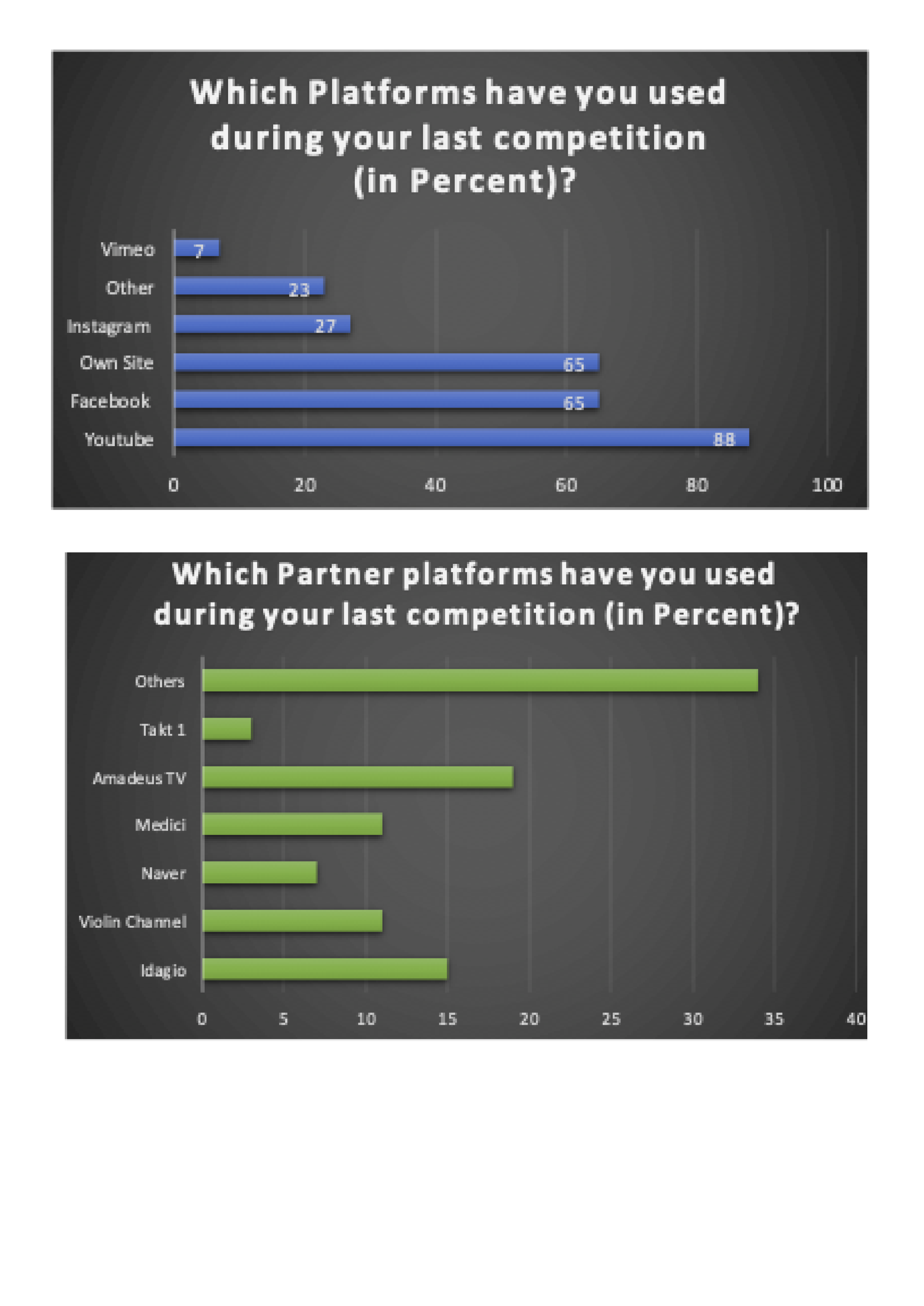 YOUTUBE Subscribers among WFIMC Competitions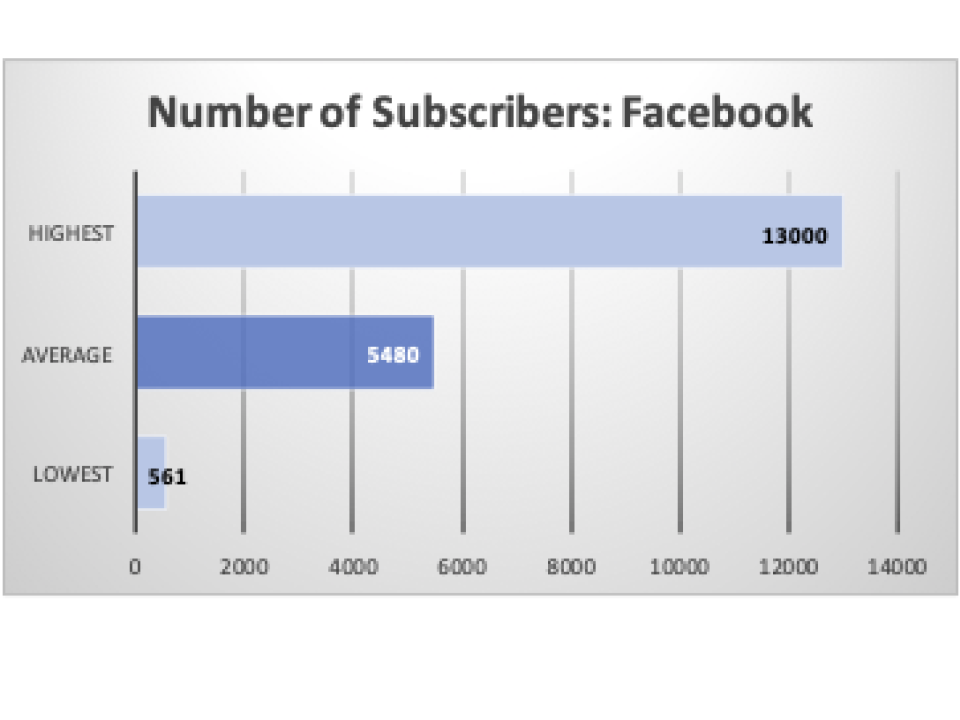 Facebook Followers, among WFIMC Competitions
While a few major competitions have seen much higher numbers of followers (but they have not taken part in this survey), the numbers from Youtube and Facebook show a wide range of social media engagement within our membership. Smaller competitions have registered only a few hundred followers, while others work with tens of thousands.
50% of participating member competitions are working with a national media partner, such as local TV or radio stations. Surprisingly, rights to the performances are not always owned by the National Media Partners- in half of the cases, the rights still belong to the competitions. This is also the case with other media partners (such as AmadeusTV, Medici, ViolinChannel): in 46% of cases, the rights still belong to the member competitions.
Copyright violations are a problem for 34% of competitions who report blocking issues on some of the platforms used.
This February 2022 survey is part of our ongoing research; further discussions will be held at the upcoming General Assembly in Bydgoszcz, Poland, in June.

---
VIOLIN CHANNEL will come out with a new website within the coming two or three weeks. WFIMC will report on the site and offer new advertising discounts for members in the next edition of this newsletter!