Month-long Sendai Competition concludes
Following its violin section, the piano section finals of Sendai Intl. Music Competition were held on 26 June 2022, and the winners were selected among 42 live participants (out of 438 applicants). The first prize went to Jiaqing Luo, the second prize went to Jonas Aumiller, and Shion Ota was awarded the third prize.
This competition was held for the last time in 2019, before the pandemic, thus keeping in line with its history of running a contest every 3 years since its inauguration in 2001.
Jiaqing Luo, the first prize winner, was born in Hunan Province, China. He currently studies under Dang Thai Son at the New England Conservatory of Music in the United States. His foremost goal is "for the audience to listen and understand his music; for the music to be natural, well-phrased; and for the interpreter to have a broad view of the piece as a whole".
Luo also says that his main reason to chose Sendai was the requirement to perform three concertos. The Sendai Competition is unique in its conditions, placing the concerto in the center of its repertoire. In both piano and violin sections, the Sendai Philharmonic Orchestra accompanies the contestants, beginning with the Semifinal Round. Luo chose to play Mozart K. 503, Prokofiev No. 2, and Beethoven No.2.
This year´s Sendai Competition showed an outstanding jury and excellent candidates from all over the world in both sections, which was rather a surprise considering the entry restrictions Japan had in place until most recently. Then again, the Sendai Competition has among its laureates a number of truly world-class pianists who went on to win other major competitions on their way to a great career, such as Giuseppe Andaloro, Yuja Wang, Yekwon Sunwoo, Vadym Kholodenko, and Bruce Liu.
Photos: ©Sendai Intl. Music Competition
The 2022 Laureates
Jiaqing Luo, 1st Prize Winner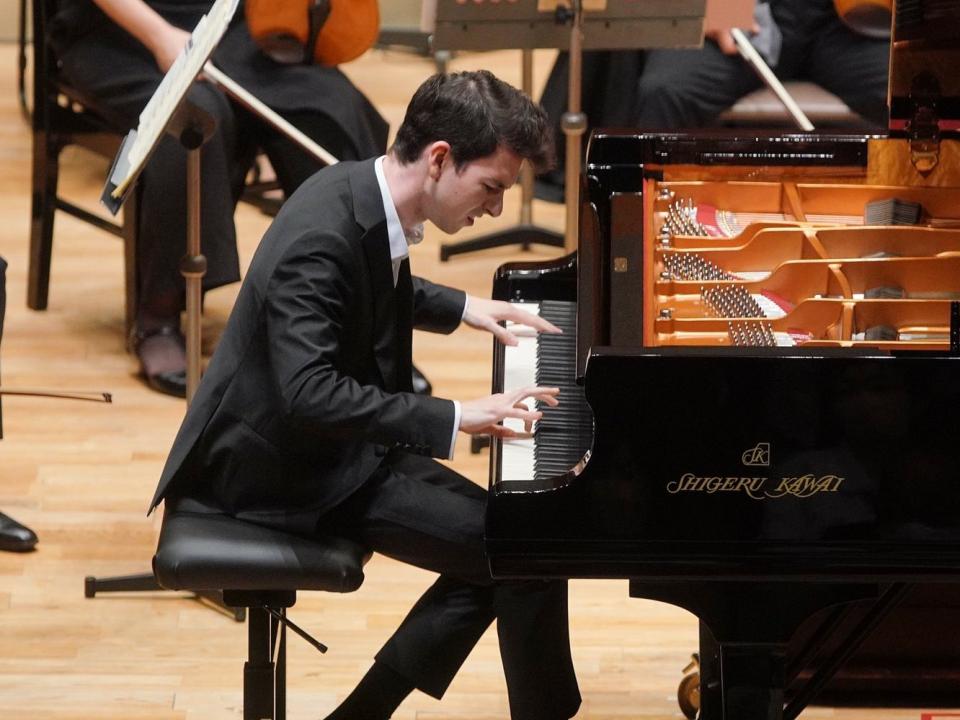 Jonas Aumiller, 2nd Prize Winner
Shion Ota, 3rd Prize Winner
Winners
1st Prize: Jiaqing Luo (China)
2nd Prize: Jonas Aumiller (Germany)
3rd Prize: Shion Ota (Japan)
4th Prize: Jeonghwan Kim (Germany)
5th Prize: Song Hyeon Kim (South Korea)
6th Prize: George Harliono (U.K.)
Special Jury Prize: Masaharu Kambara (Japan)
Jury
Ichiro Nodaira(Chair), Akiko Ebi, Jacques Rouvier, Giuseppe Andaloro, Michel Béroff, Thai Son Dang, Matthias Kirschnereit, Hiromi Okada, Erik T. Tawastjerna, Katsumi Ueda, Elisso Virsaladze, Frank Wibaut
Artists
Sendai Philharmonic Orchestra, Conductor Ken Takaseki