Hamamatsu Diary (II): Hot Springs at Lake Hamana
This is the second of a series, leading up to the 2023 WFIMC General Assembly in Hamamatsu, Japan
Mystical Powers of the Japanese Onsen
There may be Onsen (hot springs) all around the world, but Japan is really the world´s Onsen superpower, with more than 27.000 geothermal hot springs and over 3000 onsen towns around the country, spewing out some 2,6 million liters of water every minute. For some, these hot springs may just seem like any other bath or sauna; for the Japanese they were believed to hold mystical powers according to ancient Shintoism.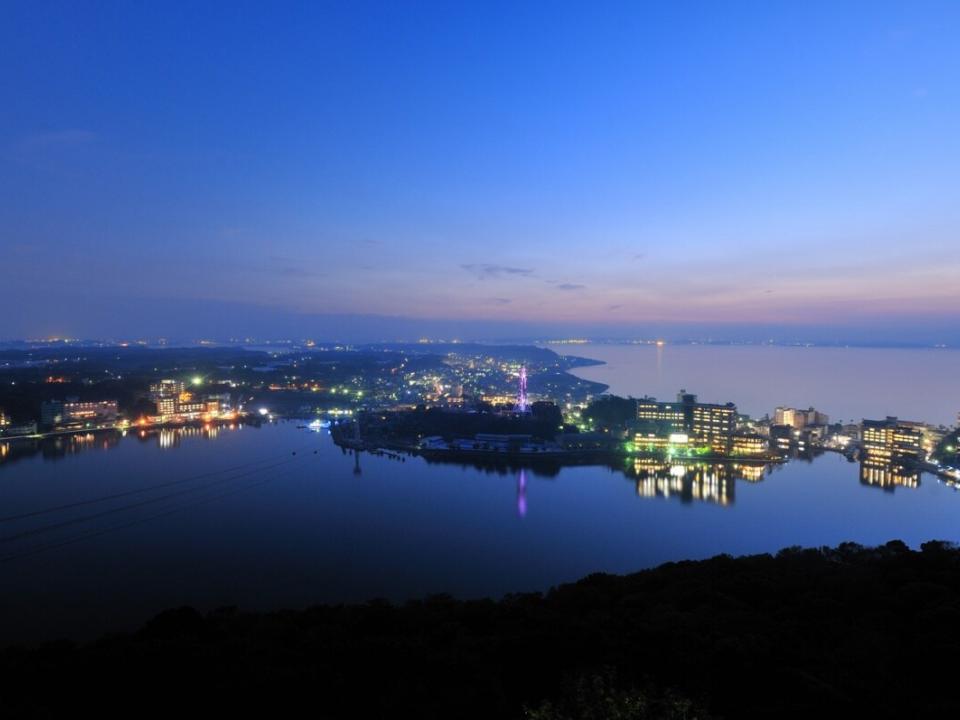 Lake Hamano at sunset
Mystical powers? well, among the proven therapeutical qualities are increased blood circulation, stress and pain relief. But you can also treat cold sores, mild hypertension, diabetes and asthma. If that sounds too much like a hospital or reha center to you, just think of it as something else: pure relaxation, often in a most beautiful natural setting. 
In Hamamatsu, many hot springs offer an outdoor bath with a spectacular view of Lake Hamana, particularly at sunset. And, as usual in Japan, the meals following the bath can also be really extraordinary and elaborate.
---
---
Oh, and did we mention the health benefits? Apparently, onsen visits even help against Covid! According to research from Gunma University, the high mineral contents in the water strengthen your body against the virus. Maybe more convincingly: the act of relaxing in onsen helps reduce the stress which so often takes its toll on our body. The act of reducing stress hormones allows the body to more readily combat antigens. Besides, more than a regular bath, onsen have the ability to heat up the body even more due to their mineral content. This creates healthy blood circulation and helps the body flush away materials that promote stress. Soaking in a bath of 41 C for 15 to 30 minutes increases the activity of natural killer cells that fight viruses. If you still have any doubts- come visit an onsen at Lake Hamana!
©WFIMC 2022/ hs-fr