The Enescu Competition Laureates 2022
Enescu Competition is a natural addition to the George Enescu Festival, the most important international cultural event organized in Romania.The Competition's structure follows the example set in life by the very artist whose name it bears. It nurtures and promotes young talents from all over the world, just as the great composer used to help young musicians during his life.
Benjamin Kruithof of Luxembourg won the 2022 George Enescu International Competition, Cello Section, after a Final in which he performed the Cello Concerto in B minor Op. 104 by Dvořák. The Cello Final of the Enescu Competition took place on Thursday, September 8, at the Romanian Athenaeum. Constantin Borodin (Republic of Moldova/Romania) was in second place, followed by Constantin Siepermann (Germany) in third place.
"It was a difficult two years, due to the pandemic, but I am happy to note that this did not affect us from an artistic point of view, because we had some special performances in this Contest. I am especially happy that I had the opportunity to listen to the works of George Enescu", said the renowned cellist David Geringas, President of the Jury of the Cello Section.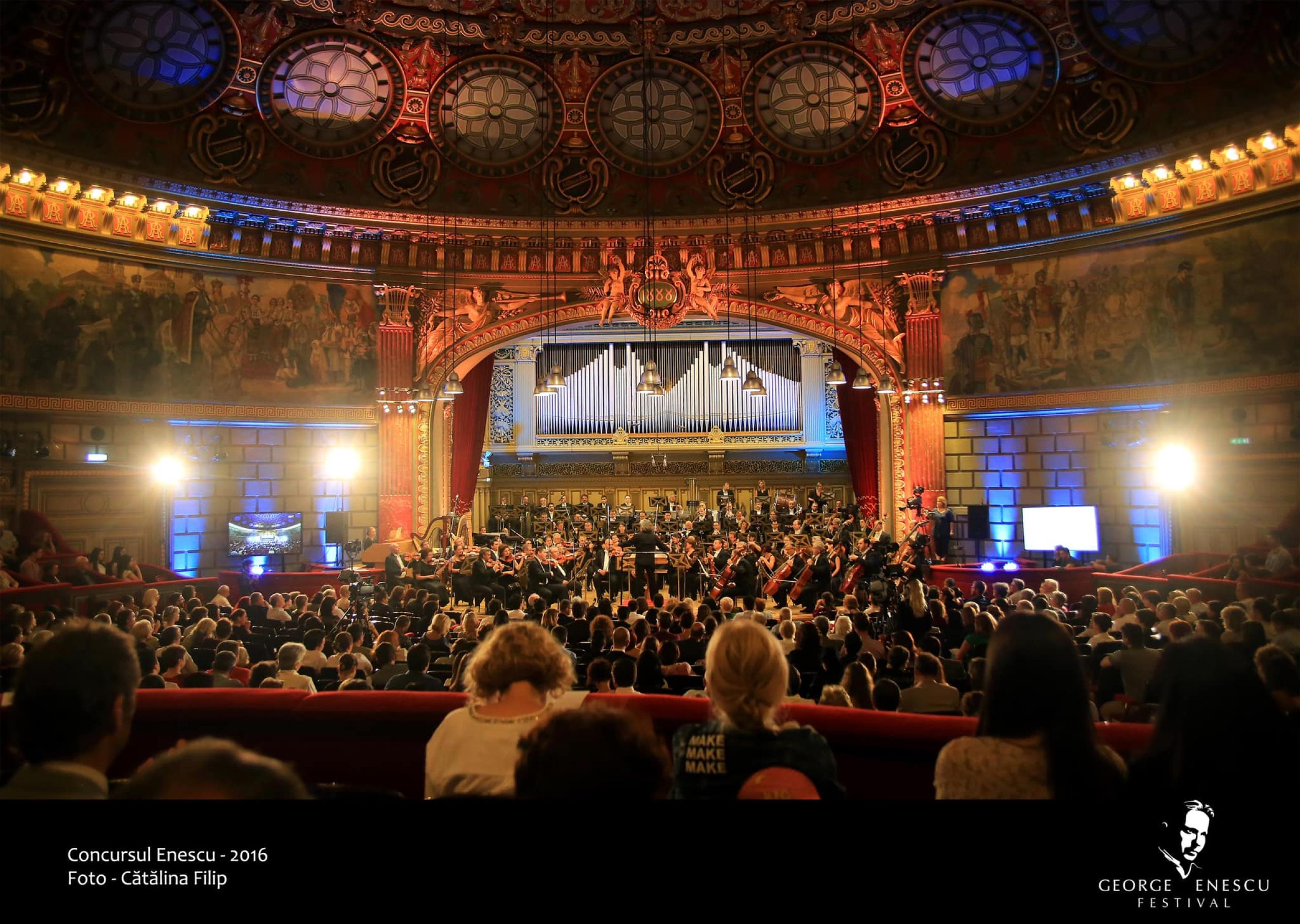 The 2022 Cello Winners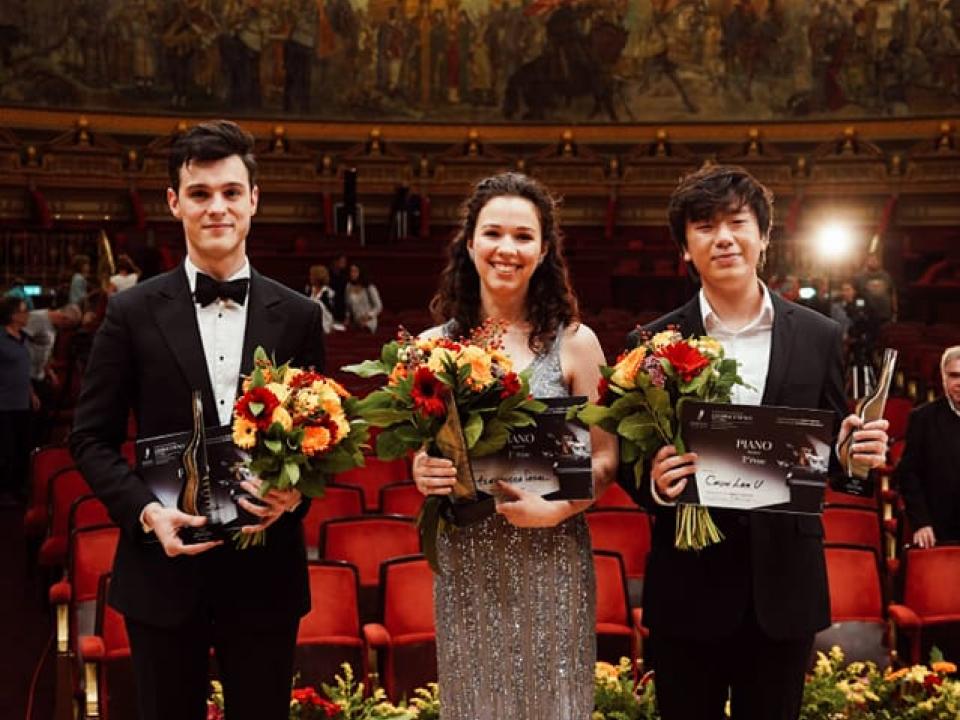 Piano winners of 2022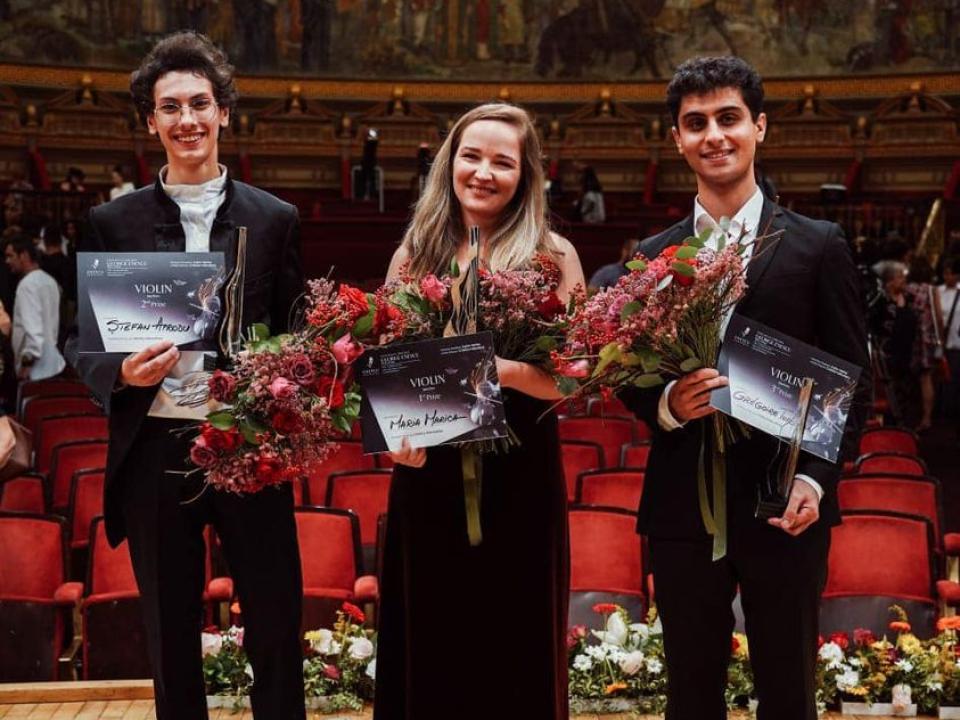 The 2022 Violin winners
Maria Marica of Romania, age 24, won the 2022 George Enescu International Competition Violin Section after a Final in which she performed the Violin Concerto by Johannes Brahms. The violinist also received a special award from the IMK Vienna Association, represented by jury member Igor Petrushevski: a concert as a soloist with the North Czech Philharmonic Orchestra in 2023 in Prague. Maria Marica will perform, together with cellist Benjamin Kruithof – the winner of the cello section of the Enescu Competition, the Double Concerto in A minor for violin and cello, Op.102 by Johannes Brahms. The Romanian Ștefan Aprodu and the French Grégoire Torossian were in the second and third places.
Alexandra Segal, representing Israel, won the 2022 George Enescu International Competition, Piano Section, after a Final in which she performed Concerto no. 3 in C major Op. 26 by Sergei Prokofiev. The II and III prizes were awarded to pianists George Todică (Romania) and Chun Lam U (Hong Kong, China). On the evening of September 18, the public also found out the winners of the Composition Section, in the categories of Symphonic Music, Chamber Music and Originality (award awarded for the first time this year). The winners were Shin Kim, with the work "Symphony no. 1 – Consolations", Leonardo Marino, with the work "Il deserto del senza tempo" and Bartosz Jawor, with the work "Prayers".
Prizes (Cello):
First Prize: Benjamin Kruithof (Luxembourg)
Second Prize: Constantin Borodin (Republic of Moldova/Romania)
Third Prize: Constantin Siepermann (Germany)
Jury(Cello):
David Geringas, Natasha Brofsky, Marin Cazacu, Enrico Dindo, Leonid Gorokhov, Alexandra Gutu, Reinhard Latzko, Meehae Ryo, Tsuyoshi Tsutsumi
Prizes (Violin):
First Prize: Maria Marica (Romania)
Second Prize: Ștefan Aprodu (Romania)
Third Prize: Grégoire Torossian (France)
Jury(Violin):
Dmitry Sitkovetsky, Remus Azoitei, David Grimal, Frank Huang, Simon James, Paul Kantor, Sivia Marcovici, Igor Petrushevski, Krzysztof Węgrzyn
Prizes (Piano):
First Prize: Alexandra Segal (Israel)
Second Prize: George Todică (Romania)
Third Prize: Chun Lam U (Hong Kong, China)
Jury(Piano):
Nelson Goerner, Luisa Borac, Dana Borșan, Philippe Dinkel, Peter Jablonski, Andrea Lucchesini, Andrei Pisarev, Matti Raekallio, Josu de Solaun
Prizes (Composition):
First Prize: Shin Kim (South Korea)
Second Prize: Leonardo Marino (Italy)
Third Prize: Bartosz Jawor (Poland)
Jury(Composition):
Zygmunt Krauze, Tim Benjamin, Dan Dediu, Andrian Iorgulescu, Peter Ruzicka, Hubert Stuppner, Cornel Taranu