Composition returns to Geneva
An international Preliminary Jury gathered in Geneva from 20 to 22 June, 2022 and selected 3 finalists out of 97 composers who submitted their works.
This discipline pursues the tradition of Queen Marie José Prize and aims at encouraging and promoting creation and supporting a high-quality performance.
This year the candidates had to write a work for a six-voice vocal ensemble with the particularity that it had to consist of one bass, one barytone, one tenor, one mezzo, one soprano, one high soprano. The work could use electronic device.
Shin Kim, 1st Prize/ photo by Anne-Laure Lechat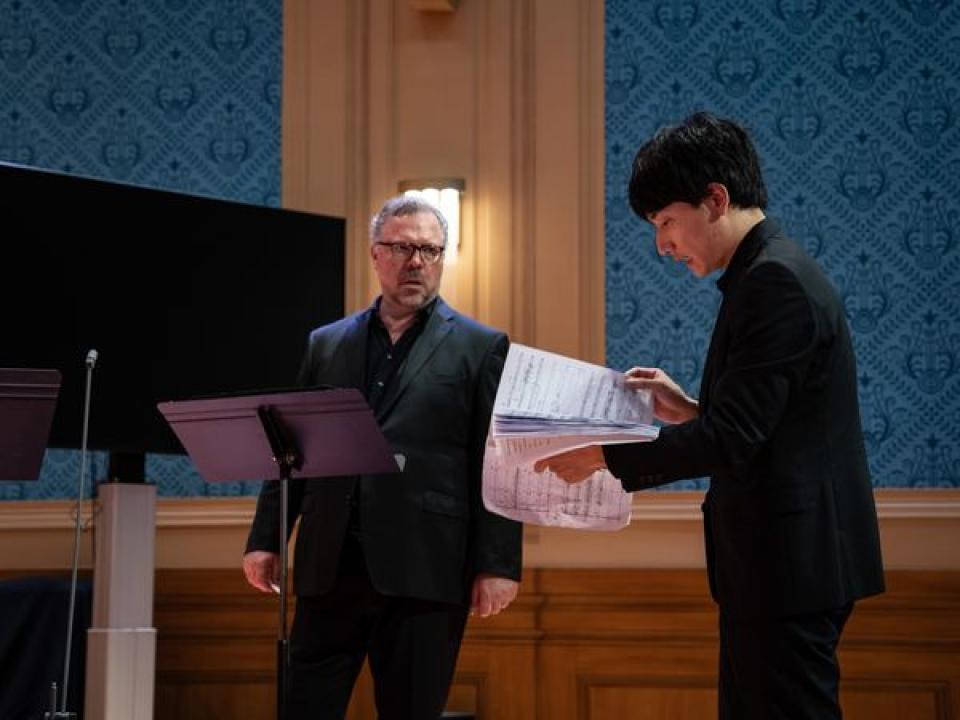 Yuki Nakahashi, 2nd Prize / photo by Anne-Laure Lechat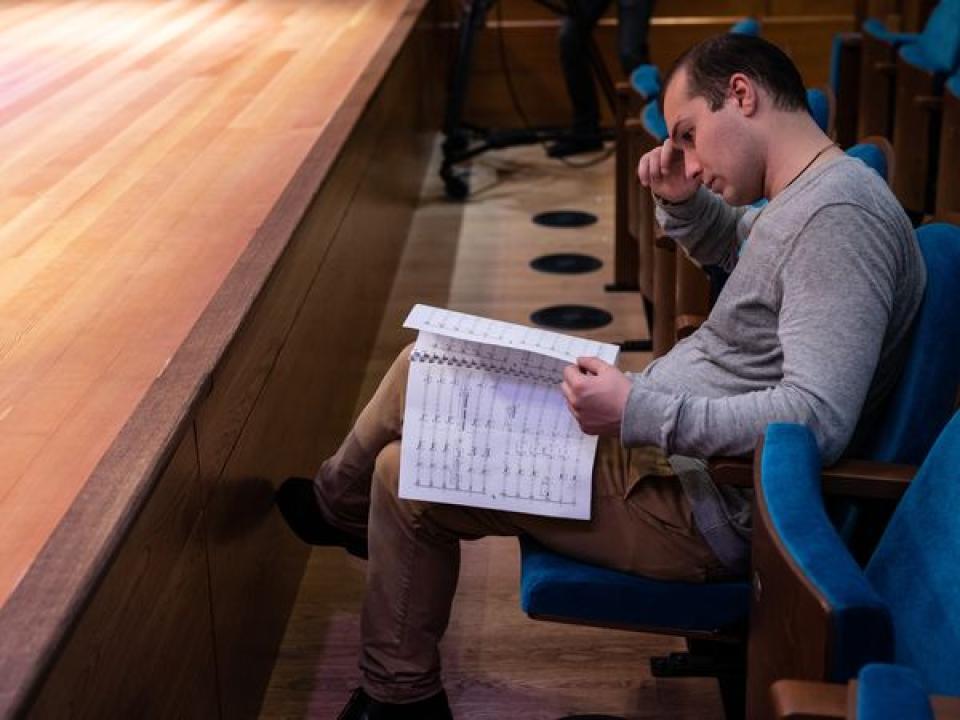 Armin Cservenak, 3rd Prize / photo by Anne-Laure Lechat
Finalists:
1st Prize: Shin Kim, South Korea
2nd Prize: Yuki Nakahashi, Japan
3rd Prize: Armin Cservenak, Hungary
Jury: Beat Furrer (chair), Hans Abrahamsen, Unsuk Chin, Stefano Gervasoni, Isabel Mundry
Artists: Neue VocalSolisten Stuttgart
The three finalists, Shin Kim, Yuki Nakahashi and Armin Cservenák were invited to Geneva for rehearsals with the Neue VocalSolisten Stuttgart in October.
The final concert was performed on the 26 October, 2022 at the Franz Liszt hall in Geneva.
The Jury chaired by swiss composer Beat Furrer awarded First Prize to Shin Kim for his work "The Song of Oneroi" for six voices and microphones. Shin Kim is currently preparing his Master in Composition at the Royal Academy of Music in London. "With this musical composition, I intended to describe the dreams and their descriptive nature by treating them like the stories we tale the children before they sleep" explains Shin Kim. With his undulating and descriptive music, he expresses the torments of the dreams.