Winners announced at the Tbilisi Intl. Piano Competition
No first prize was given at the 2022 Tbilisi International Piano Competition. Second Prize went to Yuki Amako (23) from Japan, while Quizhen Wang (20) from China was third.
Tbilisi International Piano Competition, held every four years, is organized by The Georgian Music Competitions Fund. Supported by The Ministry of Culture, Sport and Youth of Georgia and Tbilisi City Hall, the competition was founded in 1997 and has been considered as one of the major events in the musical life of Georgia ever since.
Founder&Artistic director of the competition, prominent Georgian pianist and public figure, herself the winner of many International Piano Competitions is Professor Manana Doijashvili.
Focused on creating an affable atmosphere for the contestants and a peaceful working environment for the jurors, the competition has been faithful to the highest performing, artistic and organizational standards set forth since its foundation.
The Tbilisi International Piano Competition has been a member of the World Federation of International Music Competitions since 2002.


The Seventh Tbilisi International Piano Competition was held at the Tbilisi State Conservatoire between 1-11 October, 2022. It gathered young talented contestants, distinguished jury members and honorable guests from all around the world. Jury members: Dina Yoffe, Ronan O'Hora, Pavel Nersessian and Andrea Bonatta conducted master classes for the Tbilisi State Conservatoire students within the framework of the competition.

The opening ceremony of the competition was followed by a recital with participation of guest pianist - Dmytro Choni, Ukraine.

The closing/award ceremony and the prizewinners' gala took place at the Tbilisi State Conservatoire Grand Hall on October 11, 2022.
Participants of the Tbilisi intl. Piano Competition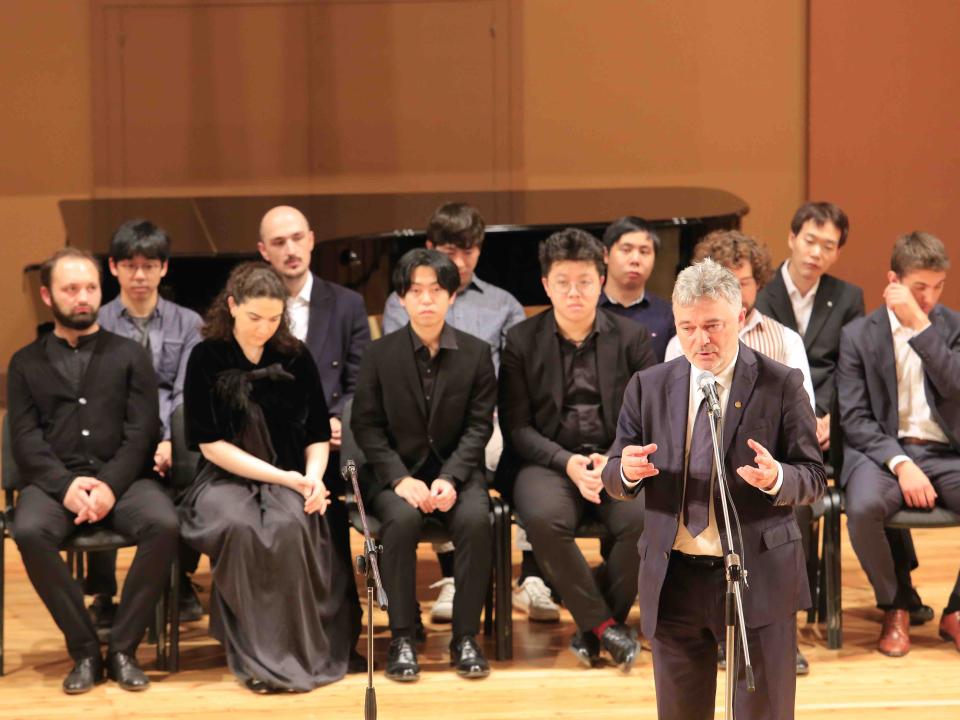 WFIMC President Peter Paul Kainrath adresses the audience at the award ceremony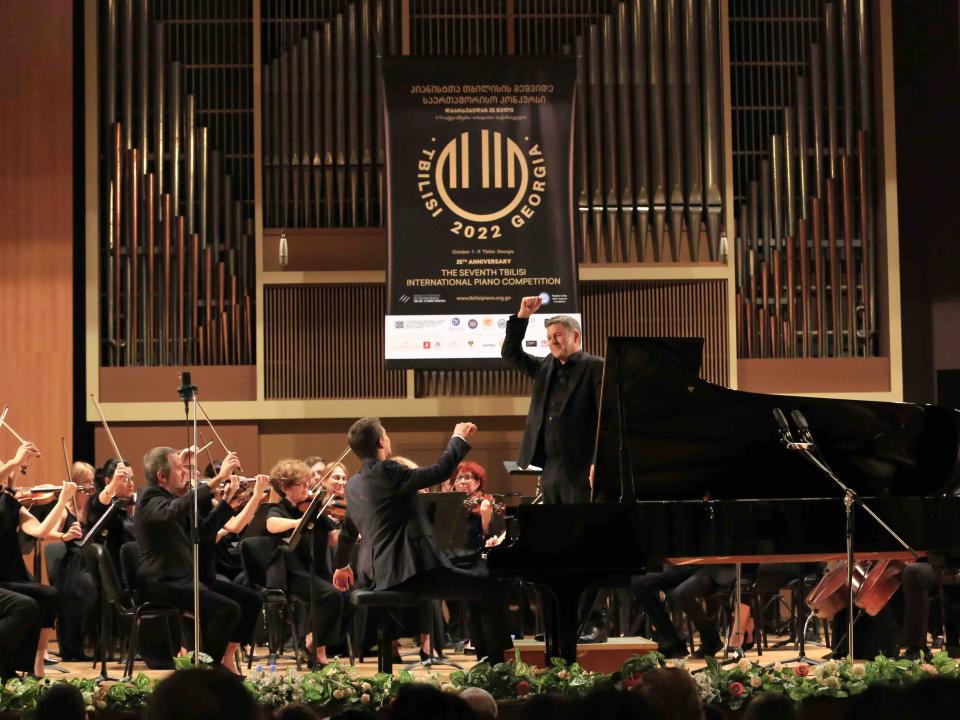 at the orchestra final
Prizes:
First Prize: Not awarded
Second Prize: Yuki Amako (23), Japan
Third Prize: Qizhen Wang (20), China

Jury:
Nino Kereselidze(Chair), Andrea Bonatta, Shigeo Neriki, Pavel Nersessian, Ronan O'hora, Piotr Paleczny, Ani Takidze, Dina Yoffe, Shavleg Shilakadze
Artists:
Evgeny Mikeladze Georgian Philharmonic Orchestra/ Timothy Redmond (Conductor)