Winners of the 17th Lyon Intl. Chamber Music Competition
The 17th edition of the Concours International de Musique de Chambre de Lyon, held this year in the discipline of Cello and Piano Duo, has announced its 2022 winners:
First Prize: Duo Domo
Domonkos Hartmann, Cello/ Domonkos Csabay, Piano (Hungary)
Second Prize: Duo Ermitage
Paul-Marie Kuzma, Cello (France)/ Ionah Maiatsky, Piano (Russia/France)
Third Prize: Duo Michel-Boullenois
Alberic Boullenois, Cello/ Aude Michel/Piano (France)
One of the few competitions dedicated solely to chamber music, the Lyon intl. Chamber Music featured a variety of activities and performances.
French Composer Benoit Menut (b. in Brest, France, in 1977) contributed a commissioned work "Outside" for Violoncello and Piano to the competition.
First Prize: Duo Domo (Hungary)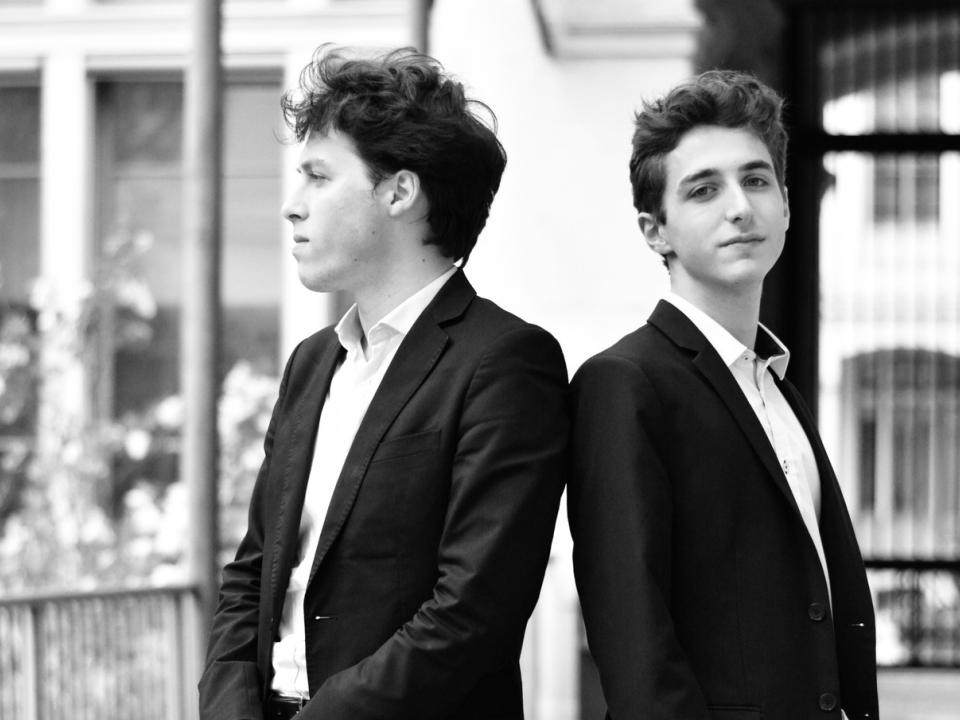 Second Prize: Duo Ermitage (France/ Russia)
Third Prize: Duo Michel-Boullenois (France)
Besides the main contest, CIMCL and NomadPlay were joining forces to hold a free digital chamber music competition for young pianists and cellists aged between 7 and 14 years for the second consecutive year.

Another project, the CIMCL Laboratory, is made up of cultural actions and specific measures in the community: each year, long-term collaborations are organised with the University Lumière Lyon 2, the Hospitals, the Colleges of the City, the National High Conservatory of Music and Dance of Lyon, ProQuartet and Auditorium-Orchestre National de Lyon. They enable the competition to implement educational, scientific and civic actions.
The Lyon International Chamber Music Competition was founded in 2004 by singer Jol Nicod. Seven disciplines alternate over the years: piano trio, string quartets, wind quintets, brass quintets, voice and piano duets, cello and piano, violin and piano.
Jury:
Alexander Rudin, Eliso Virsaladze, Emmanuele Bertrand, Frans Helmerson, Marie-Josèphe Jude, Nabil Shehata, Stefan Mendl