Van Cliburn Competition announces its youngest ever Gold Medalist
After 17 days of high-level competition, the 18-year-old Korean pianist, Yunchan Lim became the youngest ever gold medalist of the Cliburn. Yunchan performed both Beethoven's Third and Rachmaninov's Third concerto for the final round and took the Gold Medal, worth $100,000, as well as three years of career management for U.S. and international tours, and a studio recording.
Yunchan Lim came to international attention when he was 14, winning second prize and the Chopin Special Award at the Cleveland International Piano Competition for Young Artists in 2018. At age 15, he was the youngest winner of Korea's 2019 ISANGYUN International Competition, where he also took home two special prizes.
Silver Medalist, Anna Geniushene, Russia, 31, will receive a cash award of $50,000; three years individualized career management, U.S. concert tours and a promotional package. Anna is a laureate of major international piano contests and had strong finishes at the Leeds, Busoni and Dublin Competitions.
Bronze Medalist Dmytro Choni, Ukraine, 28, will receive a cash award of $25,000; three years individualized career management, U.S. concert tours and a promotional package. Dmytro is a laureate of other top competitions, including theLeeds, Busoni, and Horowitz, and recipient of top young artist prizes at Interlaken Classics (Switzerland) and Piano Academy Eppan (Italy).
The final featured six competitors from Ukraine, Russia, Belarus, the United States and South Korea. Each competitor performed with the Fort Worth Orchestra, conducted by Jury Chair Marin Alsop.
At the beginning of the awards ceremony on 18th June, previous Cliburn laureate Vadim Kholodenko (Ukraine) played the Ukrainian national anthem to show the Cliburn's solidarity with the Ukrainian people.
Global online audience numbers were at more than 10 million views, as the webcast was watched in more than 170 countries worldwide.
Jacques Marquis, Cliburn President and CEO: "Sixty years ago, inspired by Van Cliburn's legacy, the first Cliburn Competition was held...it had two main objectives: to discover and support young, exceptional artists, and to bring this beautiful music to the world. Today, we're proud to say that these have both held true with this sixteenth edition. It brought us all together for a glorious 17 days that knew no boundaries, for a moving celebration of great music. These pianists have been truly inspirational."
As the 2022 Cliburn had been postponed from 2021, the next competition will take place already in three years (2025).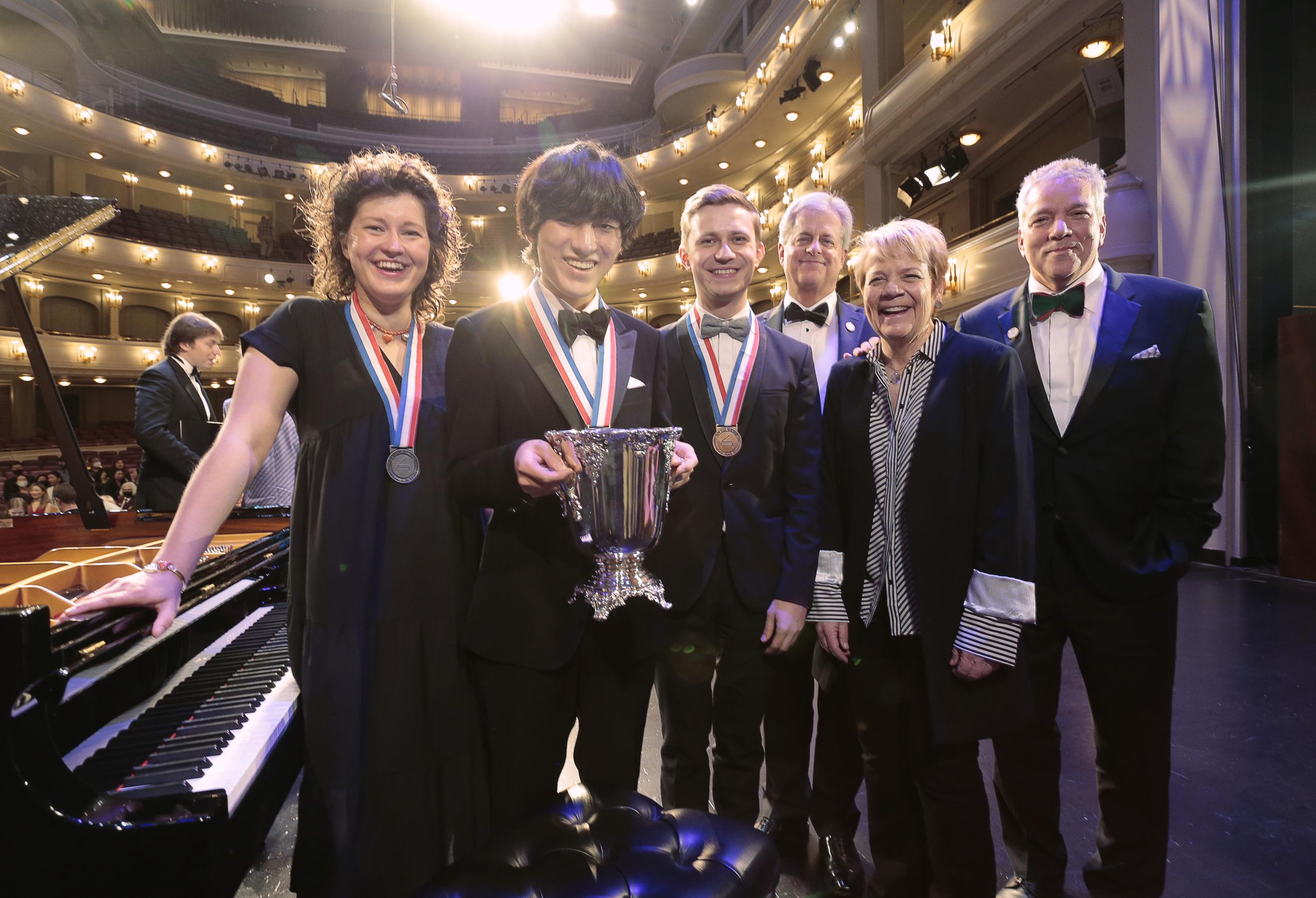 The three winners together ©The Cliburn
Gold Medalist Yunchan Lim ©The Cliburn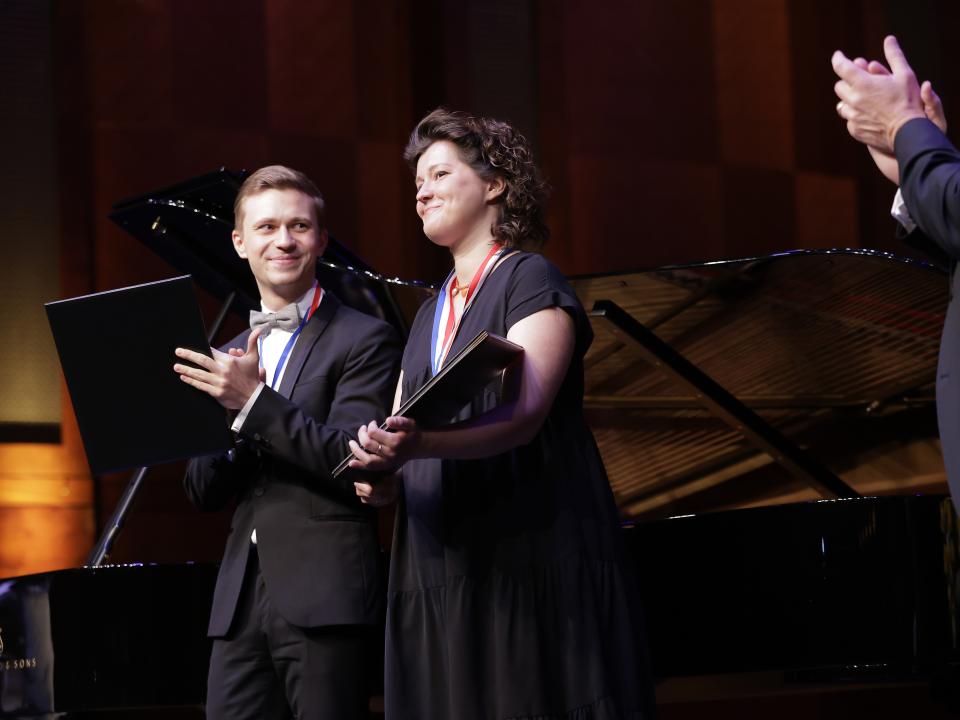 Silver Medalist Anna Geniushene ©The Cliburn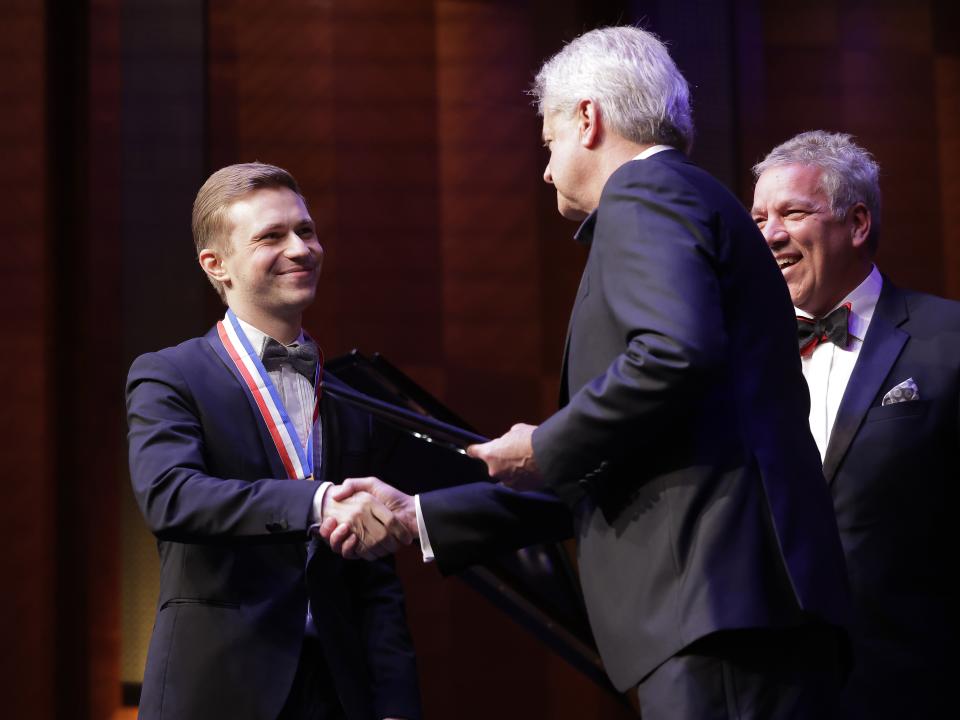 Bronze Medalist Dmytro Choni ©The Cliburn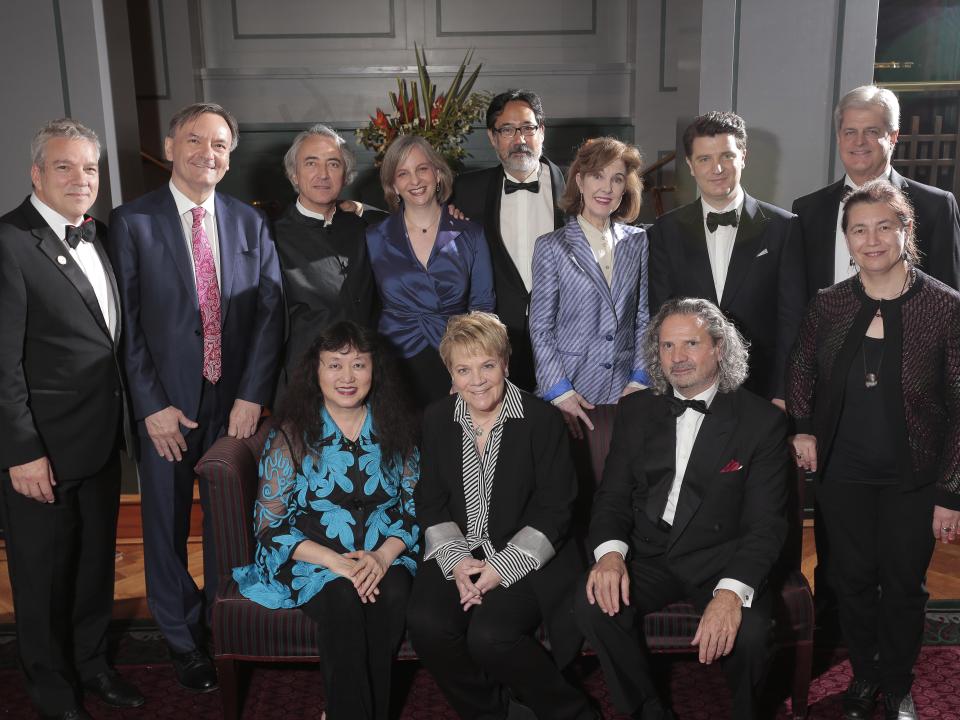 The 2022 Jury ©The Cliburn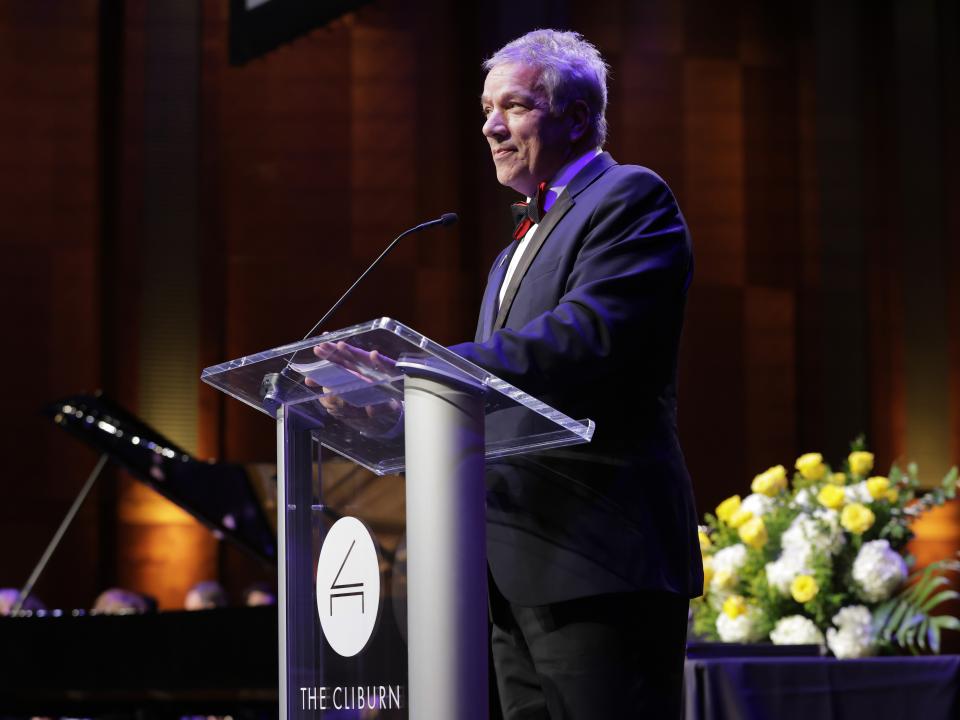 Jacques Marquis, Cliburn president and CEO ©The Cliburn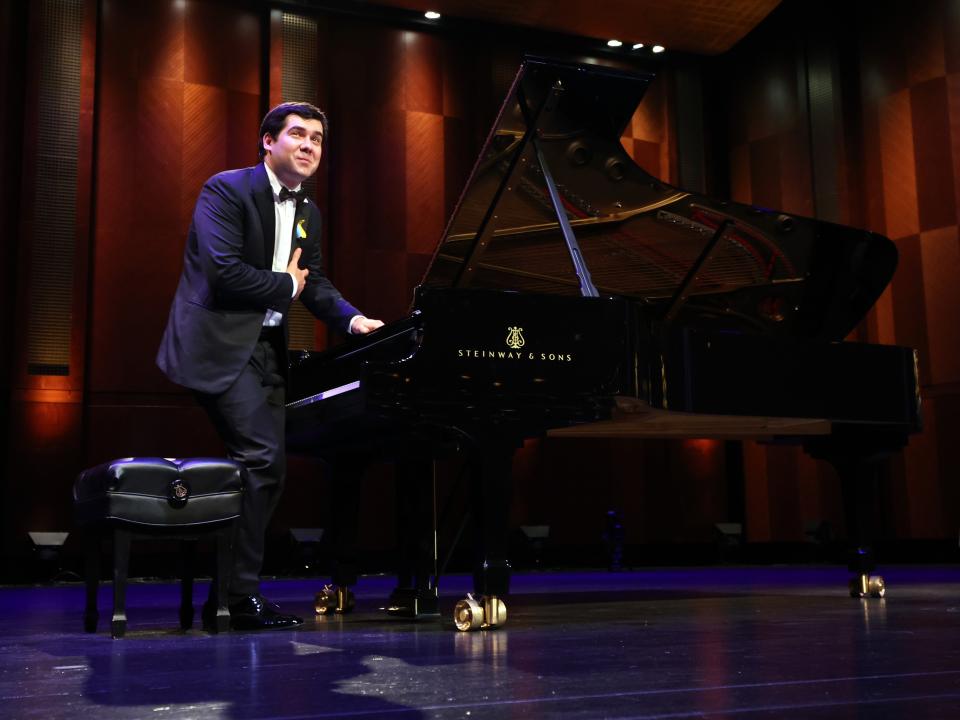 2013 Cliburn Gold Medalist Vadym Kholodenko ©The Cliburn
Winners
Gold Medalist, Yunchan Lim, South Korea, 18
Silver Medalist, Anna Geniushene, Russia, 31
Bronze Medalist, Dmytro Choni, Ukraine, 28
Jury
Marin Alsop, jury chairman (United States)
Jean-Efflam Bavouzet (France)
Alessio Bax (Italy)
Rico Gulda (Austria)
Andreas Haefliger (Switzerland)
Wu Han (China Taiwan/United States)
Stephen Hough (United Kingdom)
Anne-Marie McDermott (United States)
Orli Shaham (Israel/United States)
Lilya Zilberstein (Germany)
Artist
Fort Worth Symphony Orchestra, Marin Alsop (Conductor)