Two Japanese Winners in Dublin
The Japanese pianist Yukine Kuroki has won the 12th Dublin International Piano Competition, which took place from 17 to 24 May. Second prize went to Yasuko Furumi (Japan), third prize went to Roman Kosyakov (Russia) and fourth prize went to Robert Bily (Czechia).
Yukine Kuroki, born in 1999, is currently studying at the Showa University of Music in Japan with Fumiko Eguchi. She was previously a prize winner of competitions in Lithuania, South Korea, Japan, China, Kazakhstan, Italy and the United States, and has performed with the Tokyo Philharmonic Orchestra, Kanagawa Philharmonic Orchestra, Astana Symphony Orchestra, State Symphony Orchestra of Tatarstan, Lithuanian National Symphony Orchestra, Polish Silesian Philharmonic Orchestra and Shenzhen Symphony Orchestra. She is also a finalist in this year's International Franz Liszt Piano Competition in Utrecht, which takes place in September
The DIPC final took place at the National Concert Hall, where the four finalists each performed a concerto with the National Symphony Orchestra under Gerhard Markson. Kuroki performed Liszt's Concerto No 1 in E flat.
While performers can select their own programme, they are in the semi-final required to perform one of three pieces commissioned by RTÉ lyric FM: new works by Irish composers Amanda Feery, David Fennessy, Deirdre McKay and Ryan Molloy.

2nd Prize Winner Yasuko Furumi, Japan (©NIFC)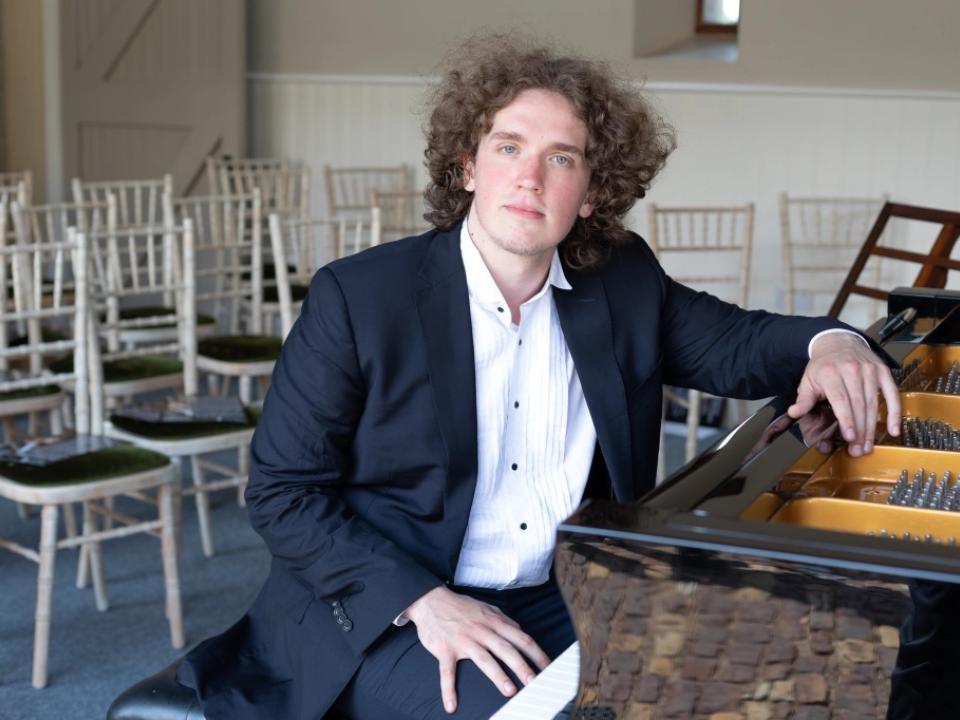 Roman Kosyakov, Russia
While the initial exclusion of Russian competitors led to controversy among many observers, the reversal of the decision (as reflected in the competitions statement) was widely appreciated as an important signal:
The DIPC condemns the flagrant violation of international law by the Russian authorities and the horrendous war which has resulted in unimaginable pain and suffering for the Ukrainian people. We also recognise that individual artists cannot be punished for the actions of their State.
The Competition has considered the recent statement by the World Federation of International Music Competitions, the international representative organisation of which the DIPC is a member.
In addition, we have listened carefully to feedback received from our key stakeholders in recent weeks. In light of these considerations, it has been deemed appropriate by the Board of the DIPC to re-extend the invitation to participate in the Quarter-Finals of this year's Competition to competitors from all countries, including Russia.
Winners:
1st Prize: Yukine Kuroki (Japan)
2nd Prize: Yasuko Furumi (Japan)
3rd Prize: Roman Kosyakov (Russia)
Jury:
John O´Conor (Chair), Anne-Marie McDermott, Susan Starr, Karen Walker, Finghin Collins, Pavlina Dokovská, Fumiko Eguchi, Christopher Elton, Stanislav Ioudenitch, Robert McDonald, David Mooney, Natasha Vlassenko
Artists:
National Symphony Orchestra/ Gerhard Markson, Conductor