Sensational Final in Geneva
17-year old Canadian Kevin Chen wins First Prize
The 76th Concours de Genève ended on 3 November with an outstanding performance of its four Finalists. Alongside the Orchestre de la Suisse Romande and Conductor Marzena Diakun, Zijan Wei, a 24 year old Chinese who has hardly ever performed outside of China, played a perfectly structured and beautifully phrased Liszt No. 1. He was followed by Japanese pianist Kaoruko Igarashi, likewise a discovery for the European audience, as she had hardly performed outside of Japan. Her Prokofiev was outstanding yet rather lyrical compared to what was yet to come.
After the intermission then the surprise: 17year old Canadian Kevin Chen presented a spotless and perfectly executed Chopin e-minor, with little more to ask for. Besides his outstanding mastery of the piano, which includes also recent wins in Budapest and Lugano, he is also very active as a composer, who has already written close to 100 works.
Last in the program was 28 year old Russian Sergey Belyavsky, a student of Stanislav Ioudenitch at Kansas City. Having won several prizes at major competitions (Liszt, Maria Canals, Gina Bachauer), his name is already known in many places around Europe and the US. His Prokofiev was powerful and perfectly played and earned him the affection of the audience, which awarded him the audience prize of the night.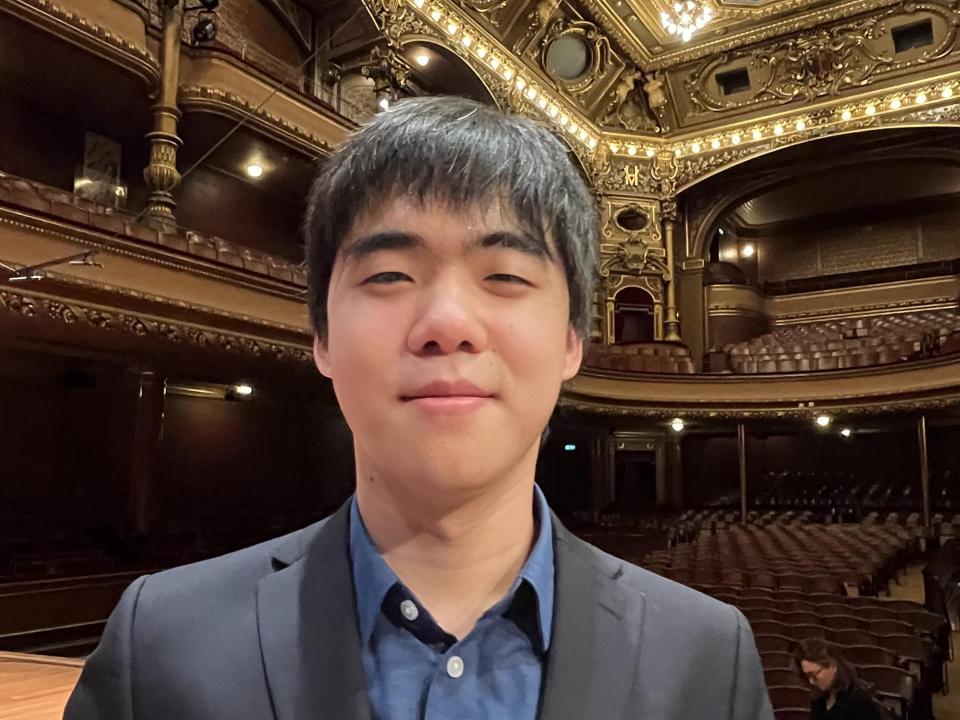 Kevin Chen, First Prize
Sergey Belyavsky, Second Prize
Zijan Wei, Third Prize (ex aequo)
Kaoruko Igarashi, Third Prize (ex aequo)
In the end, Kevin Chen won a well deserved First Prize, followed by Sergey Belyavsky, who came in second. Kevin Chen is definitely a promising artist who at his young age shows a huge potential. He will certainly be back, and very soon.
Well deserved was also the shared Third Prize which the smiling jury awarded to Zijan Wei and Kaoruko Igarashi. This final was truly a night to remember.

Prizes:
First Prize: Kevin Chen, Canada
Second Prize: Sergey Belyavsky, Russia
Third Prize: Kaoruko Igarashi and Zijan Wei (ex aequo)
Jury:
Janina Fialkowska (Chair), Florent Boffard, Josu De Solaun, Till Fellner, Momo Kodama, Marianna Shirinyan, Gilles Vonsattel
Artists:
Orchestre de la Suisse Romande, Marzena Diakun (Conductor)