Miracles at the Eva Marton Competition in Budapest
"It was a final of extraordinary voices, we heard miracles," said Éva Marton after the final performances of the 5th edition of the Eva Marton International Singing Competition.
12 competitors passed through to the finals. They all sang two arias accompanied by the Orchestra of the Hungarian State Opera under the baton of Balázs Kocsár, one chosen by themselves, the second one by the Jury.
Tenor Andrei Danilov who won the EUR 30,000 first prize and the audience award, sang one aria each from Offenbach's The Tales of Hoffmann and Richard Strauss' The Knight of the Rose in the final.
Alexei Kulagin, bass, won the second prize totalling EUR 20,000, after having performed an excerpt from Tchaikovsky's opera Iolanta and one from Verdi's Ernani.
And finally, bass Jeong Inho won the EUR 10,000 third prize: he performed arias from Verdi's Macbeth and Rossini's opera The Barber of Seville.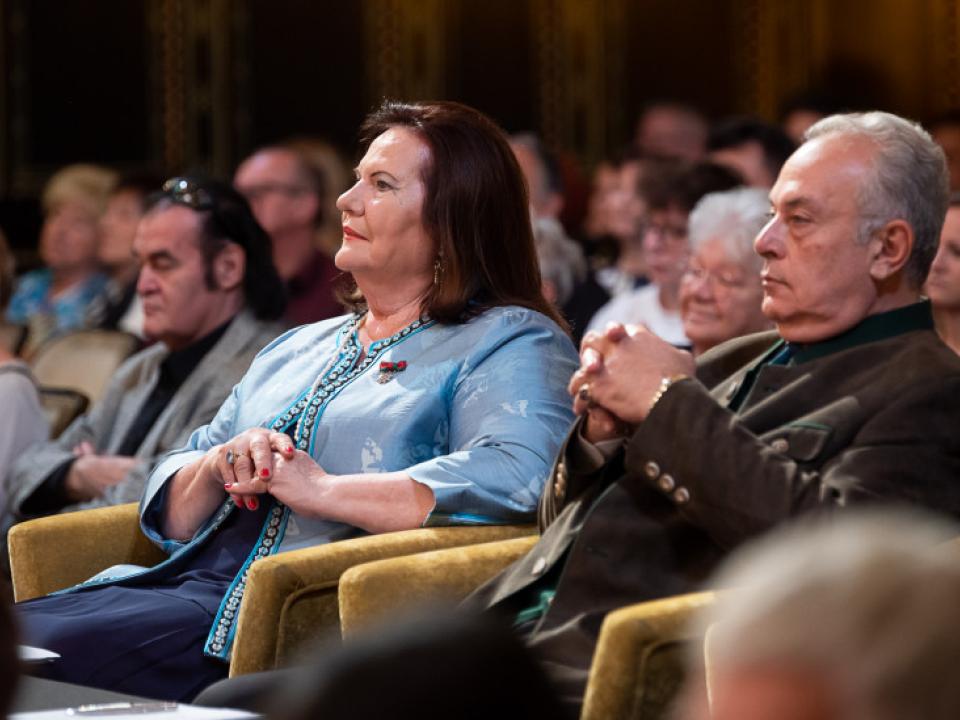 Eva Marton, chair of the Jury and Anatoli Goussev, member of the Jury
photo Denes Erdos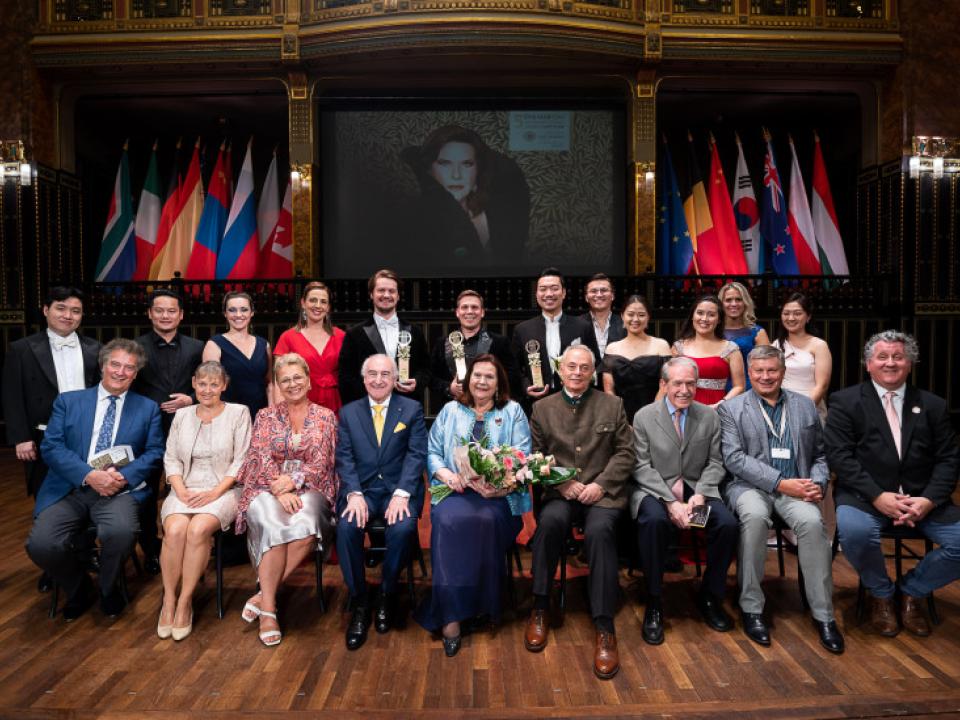 photo Denes Erdos
Winners:
First Prize: Andrei Danilov, Tenor, Russia
Second Prize: Aleksei Kulagin, Bass, Russia
Third Prize: Jeong Inho, Bass, South Korea
Jury:
Eva Marton (chair), Miguel Lerin, Peter Mario Katona, Anatoli Goussev, Vittorio Terranova, Dmitry Vdovin, Andrea Melath, Szilveszter Okovacs.
Artists:
Orchestra of the Hungarian State Opera / Balazs Kocsar, conductor
In her speech delivered at the opening of the finals, Dr. Andrea Vigh, director of the Liszt Academy, stressed that Éva Marton's career and the competition itself had become examples of how talent combined with dedication and perseverance can change the world.
Both opened new horizons in the art of opera singing as well as teaching and the promotion of outstanding young talents. "The essence of nurturing talent is to help those who are destined for outstanding performance by ensuring that their skills are refined into excellence and their value into impressive creative energy," the director added.