Hans Suh wins in Bonn
Winner of the 2021 International Telekom Beethoven Competition in Bonn was Hans Suh, 31, from South Korea, with Alexei Tartakovsky and Giorgio Lazzari in second and third prize. He was chosen among over 100 applicants, and the choice- according to Jury Chairman Pavel Gililov, was an easy one, with a unanimous vote of the Jury. Hans Suh also won the Audience award, determined in less than a minute by televoting among the 800 or so spectators, and the special prize for the best interpretation of a work by Robert Schumann. At the end of the ceremony, Suh thanked the audience with Schumann´s "Träumerei" as a -rather unusual- encore.
Pavel Gililov underlined the great achievements of the young participants: Spreading Beethoven's music throughout the world and inspiring people for it is the core task of our truly international competition. This is demonstrated not least by our prize-winners, who come from South Korea, Russia/USA and Italy and thus from three continents. The fact that they have mastered the European musical language at such a remarkably high level is, among other things, the result of the Competition's international endeavours. Beethoven's legacy that "all people become brothers" is thus thoroughly fulfilled."
Unusual for a competition of its size, the Beethoven Competion Bonn offers more than 30 engagements to the winner, including a tour with the Klassische Philharmonie Bonn.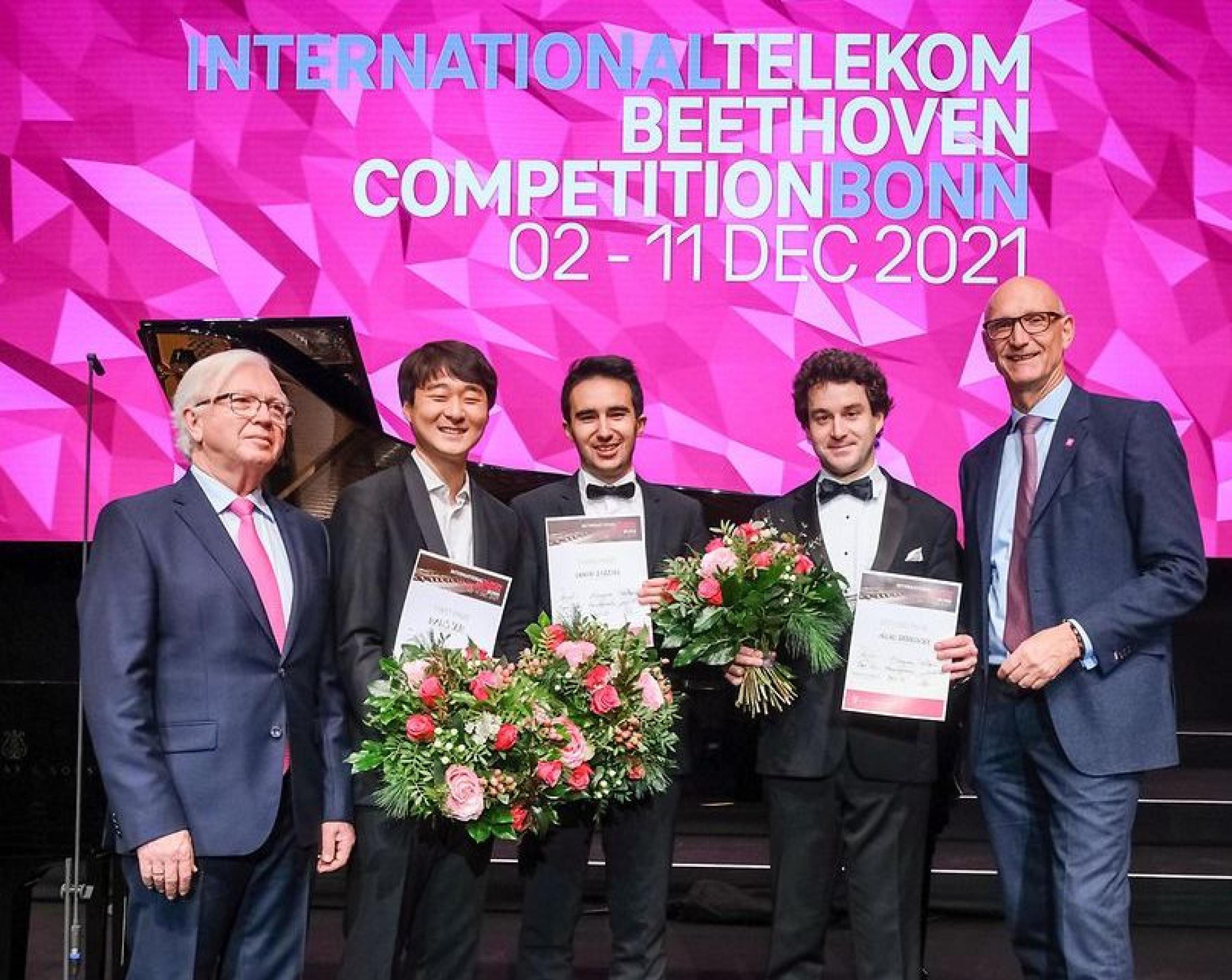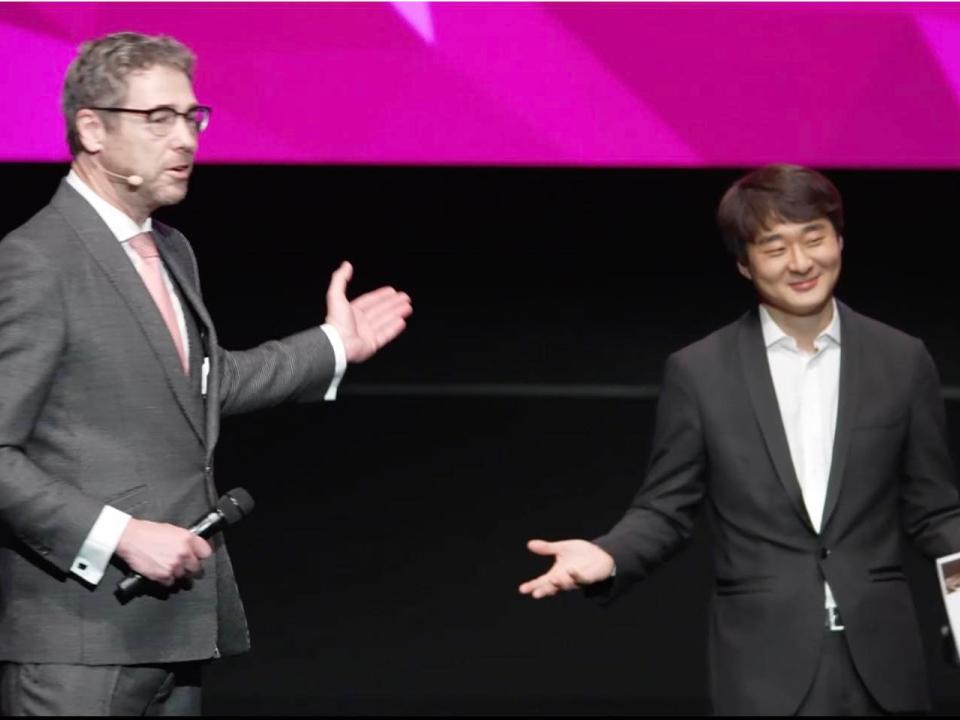 Hans Suh after the winning announcement
Emotional Moments on stage
Winners:
1st Prize: Hans Suh (31, South Korea)
2nd Prize: Alexei Tartakovsky (31, USA/Russia)
3rd Prize: Giorgio Lazzari (20, Italy)
Orchestra:
Beethoven Orchester Bonn, Hans Graf, Conductor
Jury:
Pavel Gililov, Milana Chernyavska, Leslie Howard, Eugen Indjic, Marian Lapšanský, Jacques Rouvier, Barbara Szczepańska, Yaara Tal, Stefan Vladar
Winner of the 2018 International German Piano Award, laureate of the 2016 Queen Elisabeth International Music Competition and winner of the Isang Yun International Music Competition 2016, Hans Suh has performed as a soloist at Alte Oper Frankfurt, Avery Fisher Hall, Carnegie Hall, Philharmonie Essen, and Seoul Arts Center. He performed with famous orchestras such as the New York Philharmonic Orchestra or Royal Philharmonic Orchestra, working with conductors as Kurt Masur, Ken-David Masur, Michael Adelson, Myung-Whun Chung, and Pascal Verrot. Hans began playing piano at age four, started composing at age five, and held his first solo recital at seven. After studying with Yuri Kim and Vladimir Feltsman at Mannes, Hans went onto study ancient history at Columbia University and piano with Emanuel Ax and Matti Raekallio at The Juilliard School. After finishing his Master of Music with Olivier Gardon, he now pursues Konzertexamen with Arie Vardi at Hochschule für Musik Theater und Medien Hannover.