American Winner at the Premio Jaén
Being already the third American to win this particular prize, Angel Wang won First Prize at the 63rd Edition of the Premio Jaén International Piano Competition in Jaén, Spain. There were 58 participants.
The oldest piano competition in Spain, Premio Jaén was created in 1953 and has its roots in the old and extinted "Club Alpino", a cultural-sporting society with a short existence. In the 1970s the Prize became international and has been an important part of Spanish music life ever since.
Prizes:
First Prize: Angel Wang (USA)
Second Prize: Alberto Ferro (Italy)
Third Prize: Yeon-Min Park (Korea)
First Prize: Angel Wang (USA)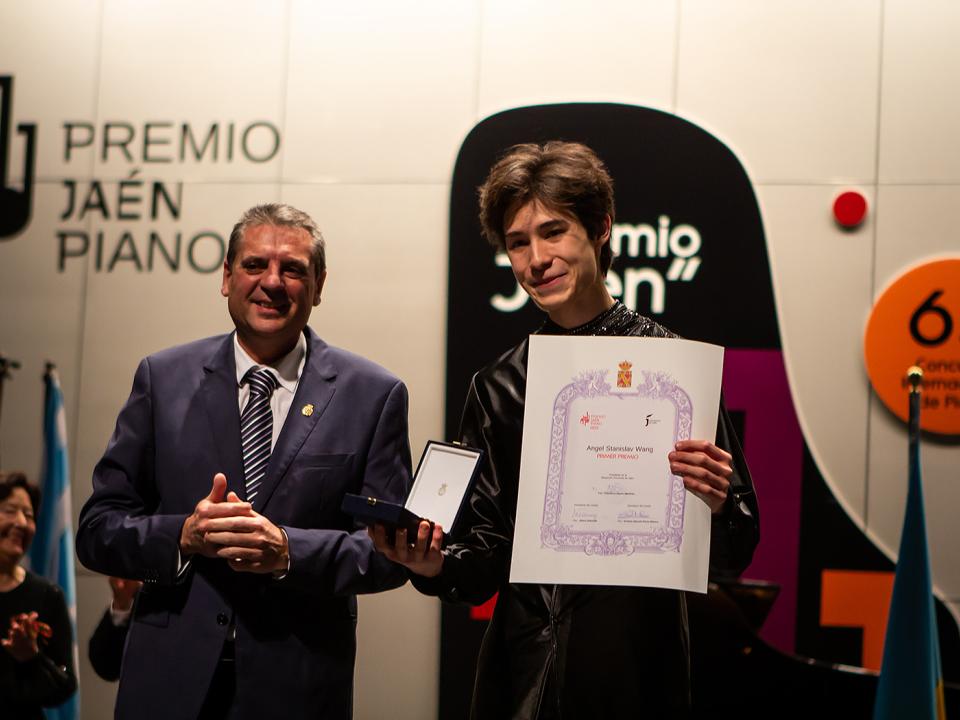 First Prize: Angel Wang (USA)
Second Prize: Alberto Ferro (Italy)
Third Prize: Yeon-Min Park (Korea)
Jury:
Albert Attenelle (Chair), Pilar Bilbao, Hortense Cartier-Bresson, Graham Scott, Ralf Nattkemper, Michiko Tsuda, Ewa Osinska, Ernesto Rocío Blanco
Orchestra: Orquesta Filarmónica de Málaga/ Salvador Vazquez, Conductor