Warsaw - International Stanislaw Moniuszko Vocal Competition
Hosted by Teatr Wielki – Polish National Opera in Warsaw, the International Stanisław Moniuszko Vocal Competition is the biggest singing competition in Poland.
Every three years since 1992 young artists from around the world gather in Warsaw to present their skills and abilities. For many the competition becomes a launchpad to an international career. The competition jury consists of recognized artists and managers of top international opera houses.
The Competition promotes Polish vocal literature including in its repertoire the music of Moniuszko, Chopin, Szymanowski, Paderewski, Penderecki, Mykietyn or Weinberg.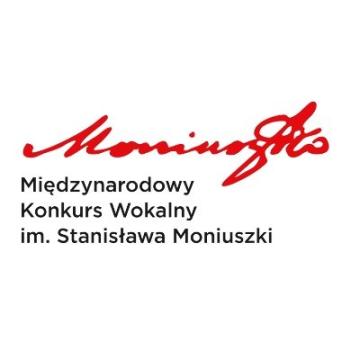 In addition to outstanding artists and singers, managers of the world's leading opera theaters, such as the Grand Theatre - National Opera in Warsaw, Royal Opera House, Metropolitan Opera, Oper Frankfurt, Houston Grand Opera, Opera National de Lyon and Bayerische Staatsoper, are invited to join the Jury of the Competition. During the ten editions of the Competition, the Jury included. Gwendolyn Bradley, Regina Crespin, Mirella Freni, Leyla Gencer, Larisa Gergieva, Andrzej Hiolski, Jacek Kaspszyk, Kazimierz Kord, Tom Krause, Eva Marton, Elena Obraztsova, Wieslaw Ochman, Ewa Podles, Teresa Żylis-Gara, Bernd Loebe, Diane Zola, Izabella Klosinska, Peter Mario Katona, Eytan Pessen, Neil Shicoff, Robert Koerner, Sebastian F. Schwarz, Jonathan Friend and Piotr Beczala.
The 10th Moniuszko Competition proved to be a great organizational success and a unique event on the cultural map of the world. As noted by independent observers, representatives of the opera world, participants and jurors, the Moniuszko Competition has become one of the most important and prestigious vocal competitions in the world. This is confirmed, among other things, by the statement of the Chairman of the Jury, Peter Mario Katona who described the Competition as "one of the top competitions in the business." The particularly high level of this year's edition has become a seal of the growing prestige and confirmation of the Moniuszko Competition's world stature, as evidenced by its acceptance into the World Federation of International Music Competitions in May 2019.
Contact
Beata Klatka
Plas Teatralny 1
00-950 Warsaw
Poland
moniuszkocompetition

[a]

teatrwielki.pl
Send message