Warsaw - The International Fryderyk Chopin Piano Competition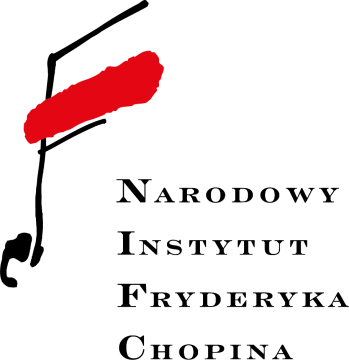 The Competition was born of the need to sustain familiarity with the music of Fryderyk Chopin and to perpetuate the piano playing tradition that was characteristic of his style.
Today, when the Competition is organised on such a huge scale, attracting the greatest pianistic talents from all the countries of the world, and Chopin's music is enjoying the kind of popularity and recognition afforded virtually no other composer, it is hard to believe that after the First World War, just ninety years or so ago, Chopin's works were being played increasingly rarely and were disappearing from music school curricula.
The Chopin cult was dying. The idea for creating the Competition came from the teacher and pianist Jerzy Żurawlew. Working with young people, he observed their keenness for rivalry and for displaying their talents, so he considered that a pianistic tournament would be the best way of encouraging them to play Chopin. At that time, implementing such an idea was by no means straightforward, and for years the Warsaw Competition was the only event of its kind in the world.
Besides the promotion of Chopin's music, the other crucial and enduring idea nurtured by the organisers of the Competition was the desire to eradicate from concert practice the commonplace 'embellishing' of Chopin's works. Prior to the first Competition, the weekly Świat announced: 'One of the biggest cultural celebrations that we have experienced in Warsaw since the rise of the free Homeland. [...] Standing in the lists are young performers, pianists from all the countries of Europe. In the noble spirit of emulation, they are to vie for the palm in the perpetuation of the Chopin tradition. Hence this tournament is to some degree not just a revue of pianistic technique or of the musical culture of particular countries, but also a test of the Master's finest historical style'.
Among those who contributed in no small way to the performance style that concerned the first organisers of the Chopin Competition were some of the composer's pupils (both his actual pupils and also a number of pianists who dubbed themselves such after the composer's death). 'Those early relayers of Chopin's style - in the opinion of Jerzy Waldorff - began playing hysterical Etudes and Preludes with rubato, grace notes in the left hand and arpeggiated chords. They blurred the Nocturnes with a superfluity of pedal, and in the Polonaises they thundered at the keys to the point of ruining the strings, which was supposed to denote sympathy - prepared for heroic deeds - with Poland shackled in chains'.
Contact
Artur Szklener
The Fryderyk Chopin Institute
Ul Tamka 43
00-355 Warsaw
Poland
Send message