Utrecht - World Harp Competition
This one-of-a-kind competition for harpists provides the opportunity for its participants to nurture and develop their unique artistic voice. Open to harpists of a diverse array of musical genres, the World Harp Competition brings talent from all different backgrounds together in a world-class event promoting the excellence and creativity that the instrument has to offer in the 21st century.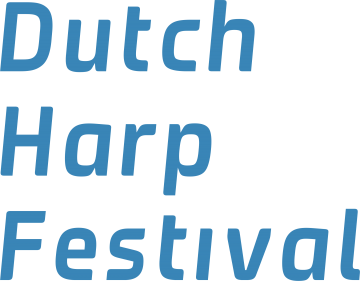 A part of the Dutch Harp Festival, the World Harp Competition stands for creativity and innovation. Open to all harpists – from classical concert harpists to Celtic lever harpists and electric jazz harpists – this unique competition invites the upcoming generation of harp performers to present their most authentic and creative selves to the jury.
Founded in 2010, the DHF World Harp Competition takes place every two years. Since its beginnings, the competition has evolved from its traditional classical format, to a new model more in line with what it really takes to succeed in today's musical environment. Candidates craft their own original program to pitch to the jury in the regional rounds, held in Hong Kong, Utrecht, and New York City. Finalists are then invited to present their programs at the Dutch Harp Festival. Part of the first prize includes a highly tailored program designed to boost the winner's career.
Contact
World Harp Competition
Elizabeth Jaxon
Churchilllaan 11 (17e etage)
3527 GV Utrecht
Netherlands
elisabeth

[a]

harpfestival.nl
Send message