Tokyo - International Oboe Competition of Japan
"THE INTERNATIONAL OBOE COMPETITION OF JAPAN" was founded under the idea originated by our former chairman, Norio Ohga (1930-2011), who had been intrigued with the innocent and comforting sound of the oboe and had advocated its importance as the instrument that could determine the quality of an entire orchestra and we, Sony Music Foundation, had been presenting it every three years since 1985.
It is aimed to promote the true artistic value of oboe, as well as to contribute to the development of the culture of music with an international perspective by discovering and fostering talented musicians and help them expand their scope of activities in both Japan and abroad.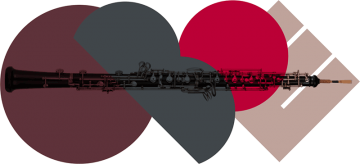 The first seven competitions were held in Tokyo. The venue was changed to Karuizawa, Nagano for the next four competitions, the 11th competition being the most recent.
It has established its recognition as an international competition unique in the world as solely dedicated to the oboe, with past winners going on to become international figures obtaining principal and solo positions at world renowned orchestras, such as L'Orchestre National de Lyon, Tetra Communal did Bologna, Orchestra de Paris, Filharmonie Brno, Lucerne Festival Orchestra, Royal Concertgebouw Orchestra, Deutsches Symphonie-Orchester Berlin, London Symphony Orchestra and Tokyo Philharmonic Orchestra to name a few.
Contact
(Ms.) Asuka TAKAHORI - Sony Music Foundation
SME-Rokubancho Bldg., 4-5, Rokuban-cho
Chiyoda-ku,
Tokyo,
1028353
Japan
Send message