Tbilisi - Tbilisi International Piano Competition
The quadrennial Tbilisi International Piano Competition organized by The Georgian Music Competitions Fund was founded in 1997 with the initiative of the prominent Georgian pianist and public figure Manana Doijashvili, it has become an aspirational meeting platform for gifted young pianists of all nationalities and internationally acclaimed panel of judges, as well as music critics, various hall managers and impresarios from all around the world.
The competition, focused on creating an affable atmosphere for the contestants and a peaceful working environment for the jurors, has been faithful to the highest performing, artistic and organizational standards set forth since its foundation.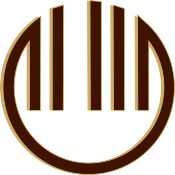 "The Georgian Music Competitions Fund" was established with initiative of Professor Manana Doijashvili. Founders of the Fund are the Tbilisi Municipality and the Ministry of Culture and Monuments Protection of Georgia.
The Fund's goal is to develop Georgian performing school, to organize music competitions and festivals, to promote and favor cultural life in Georgia in various possible ways, to discover and encourage young musicians through their professional advancement and growth. The main task is to help young performers in carrying out their artistic career.
Founded in 1997, to discover, present and encourage talented and aspiring pianists, Tbilisi International Piano Competition is open to pianists aged 16-33 of all nationalities; it consists of four rounds - the Final performed with the symphony orchestra.
Applicants are admitted upon a preliminary recording selection.
The Competition offers main and special prizes, concert engagements in various countries and a CD with a recording of the Semi-Final.
An international panel of judges is comprised of the world's prominent musicians.
Contact
Manana Doidjashvili
Conservatoire Grand Hall
8, Griboedov St
108 Tbilissi
Georgia
Send message