San Antonio - The Gurwitz International Piano Competition
Every four years The Gurwitz participants and jurors from around the globe showcase the art of piano in San Antonio, Texas. Along with the standard piano concert repertoire pianists demonstrate their versatility by performing music rooted in their native cultures as well as Latin composers to celebrate San Antonio cultural makeup. Chamber Music round gives rare opportunity to perform newly commissioned piece for piano and World Music Instruments. The final round is a collaboration with the San Antonio Symphony.
Expanding the view of both participants and audiences beyond a traditional, classical mindset connects the next generation of award-winning pianists to a global audience as they develop their career and take the world stage. The Gurwitz will discover and promote versatile, well-rounded talent reflect the ever-changing cultural texture of our evolving planet.
The modern world is more interconnected than ever before. Art is a reflection of this interconnectivity. By opening classically trained pianists to world music, growth accessibility and interconnectedness.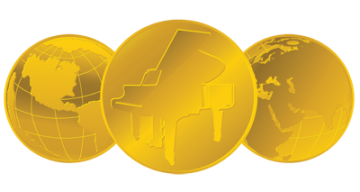 Founded in 1983, the Competition is dedicated to providing an enriching musical experience for South Texas audiences.
Focused on pianists between the ages of 20 and 32, the Competition provides significant cash awards through a series of daily concerts given by 12 Competitors, five concerts by Finalists, and a final Winners Recital. For each competition a work is commissioned by a major composer, which then will be performed by the five finalists.
In addition to Gold, Silver, and Bronze Medals awarded for first, second and third place, additional cash prizes are awarded for best performance of the Commissioned New Work, plus a Baroque work; a Classical work; a Romantic work; a 20th-21st Century work; a work by a Russian composer and a work by a Spanish or Latin American composer.
The recipients of all these awards perform at the gala Winner's Recital.
Contact
Elena Portnaya
23705 Frontage Road, Suite 101
San Antonio, 78257
United States