San Antonio - The Gurwitz
Held every four years, our signature event, the International Piano Competition brings 12 of the world's most talented young pianists to San Antonio to compete for professional artistic opportunities and cash prizes.
Thirty incredible performances are presented free of charge.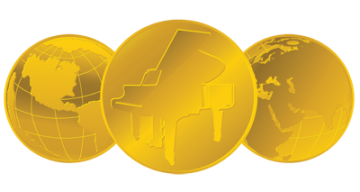 Founded in 1983 and presented 12 times to date, the Competition is dedicated to providing an enriching musical experience for South Texas audiences.
Focused on pianists between the ages of 20 and 32, the Competition provides significant cash awards through a series of daily concerts given by 12 Competitors, five concerts by Finalists, and a final Winners Recital. For each competition a work is commissioned by a major composer, which then will be performed by the five finalists.
In addition to Gold, Silver, and Bronze Medals awarded for first, second and third place, additional cash prizes are awarded for best performance of the Commissioned New Work, plus a Baroque work; a Classical work; a Romantic work; a 20th-21st Century work; a work by a Russian composer and a work by a Spanish or Latin American composer.
The recipients of all these awards perform at the gala Winner's Recital.
Contact
Elena Portnaya
P.O. Box 781146
San Antonio, TX 78278
United States