Orléans - Orléans International Piano Competition
The next edition will take place in Orléans (France) from April 4th to 10th, 2022 and will honour the French composer Philippe Manoury. The Competition rules will be available at the end of February 2022.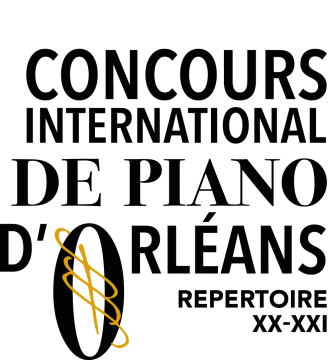 Aside from being a competition, the International Piano Competition of Orléans showcases exceptionally talented pianists who present us with new ways of listening to the world we live in. Those selected to take part in our Competition are not only highly gifted pianists, but are genuine artists who are committed to bringing 20th and 21st century music to a wider public.
One of the fundamental values of the Competition of Orléans is the exploration of different aesthetics, all demonstrating the same artistic excellence. The members of the jury do award a first, second and third Prize but what makes our Competition unique are the Special Prizes linked to ​great composers and musicians of the 20th century.
The creation of new piano pieces takes pride of place in the Competition of Orléans: from the first round, with the André Chevillion - Yvonne Bonnaud Composition Prize, to the Semi-final recital, with the Sacem Prize awarded for the best performance of a new piece commissioned.
Contact
Aurélie Thirot
46 ter, rue Sainte-Catherine
45000 Orléans
France
Send message