Las Rozas de Madrid - International Piano Competition Spanish Composers
The International Piano Competition "Spanish Composers" is taking place at the Auditorio Joaquín Rodrigo de Las Rozas in Madrid (Spain).
As is well known, each year we dedicate the Competition to a Spanish Composer, bearing his name in the different editions. 2023 edition is dedicated to Manuel de Falla.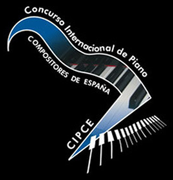 Each participant should choose a piece by the honored composer from all the piano integral that it has, offering us the opportunity to listen from different personalities and points of view coming all over the world, the Spanish works written for piano.

We are very happy to combine this with a total free program, that the candidates will have to chose and decide in fact of their own personalities.

By this way, we will share a wonderful week mixing the different international cultures and music that we have, the Spanish Music and of course, giving priority to our main goal, that is promote our candidates and winners.
Contact
Maria Herrero
urb Molino de La Hoz
Calle Autillo 12
28232 Las Rozas de Madrid
Spain
Send message