Helsinki - International Jean Sibelius Violin Competition
The International Jean Sibelius Violin Competition is one of the most prestigious music competitions in the world.
Since 1969 it has been a member of the World Federation of International Music Competitions. The Sibelius Violin Concerto was, of course, one of the main reasons for holding the first competition in 1965.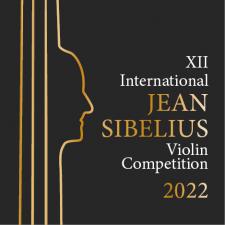 The Sibelius Society of Finland launched the competition in 1965 in connection with the 100th anniversary of Sibelius' birth. The situation at the outset was impressive. An Honorary Committee was set up and a large number of distinguished musicians agreed to become members. Among them were Sir John Barbirolli, Herbert von Karajan, Yehudi Menuhin, David Oistrakh, Eugene Ormandy, Igor Stravinsky and Henryk Szeryng. The honour of chairing the Committee naturally feel to Aino Sibelius.
Since 1965 the competition – without an Honorary Committee – has been held every five years. Young violinists from all over the world who have not yet reached their 30th birthday have been able to demonstrate their musical talents and compete with one another.
The competitors play both optional and obligatory repertoire. The finalists play the Sibelius Violin Concerto and one other violin concerto with the Helsinki Philharmonic Orchestra or the Radio Symphony Orchestra.
The members of the Jury have always been internationally well-established violinists and violin teachers, whereas the Chairmen have been Finns – so far Tauno Hannikainen, Joonas Kokkonen, Tuomas Haapanen, Aulis Sallinen, Mikko Heiniö and Jukka-Pekka Saraste.
The artistic importance of the competition lies in its potential for discovering new talents and helping young artists in their careers. The competition is nowadays organised jointly by the Sibelius Society of Finland and the Sibelius Academy.
Contact
Päivi Pousar
P.o. Box 38
97 Taideyliopisto
Finland
paivi.pousar

[a]

uniarts.fi
Send message