Hamamatsu - Hamamatsu International Piano Competition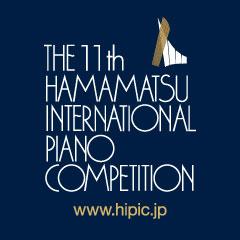 The Hamamatsu International Piano Competition began in 1991 to commemorate the 80th anniversary of the establishment of Hamamatsu City, as an international project fit for a city with a proud history and tradition of music and musical instruments.
The competition aims to nurture aspiring global pianists, provide a platform for them to demonstrate the fruits of their extensive hard work, and promote world music culture and international exchange. It has been held every three years since its inception.
Over the years, the competition, now in its 11th edition, has produced many pianists who are active on the world stage and many of the prize-winners of the Hamamatsu International Piano Competition have gone on to receive awards at famous international piano competitions. As a result, the competition receives both domestic and international acclaim.
As a City of Music in the UNESCO Creative City Network, Hamamatsu City will continue to promote the vision of "Hamamatsu: A City of Music" globally, while contributing to global music culture and the further development of this piano competition.
Contact
Noriko Ogawa
111-1 Itaya-machi, Naka-ku
Hamamatsu-shi, Shizuoka-ken,
430-7790
Japan
Send message