Budapest - Eva Marton International Singing Competition
"Teaching is a calling for me. I have never done anything that I didn't put my heart and soul into. Teaching has essentially been a second career for me. I always advise my students to listen to more music, become familiar with opera literature and remember that a solid future can only be built on traditions"
Éva Marton
The International Singing Competition was initiated in 2014 by the world-famous dramatic soprano Éva Marton, one of the greatest singers of our time, Professor Emerita of the Liszt Academy Budapest. She has always demanded the highest quality from herself, her colleagues, and her students, and so does from the competitors, thus the competition can be an essential step for them toward independent success. The compulsory performance of a Liszt song in the preliminary round contributes to the international promotion of the art of the Liszt Academy's founder.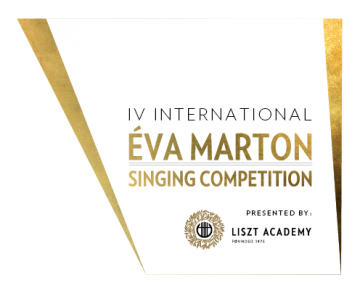 As proof of her commitment to education, the Éva Marton International Singing competition became an unmissable opportunity and door onto the international opera scene, a professional organization and a legendary venue, the Liszt Academy.
Usually more than 100 contestants from five continents submit entries for the competition every year, and about 70 are selected to participate in the live rounds.
World-known members of the jury like Anatoli Goussev or Miguel Lerín are looking for the sort of artists who seem to be capable of realizing what Éva Marton achieved, whose career is founded on an incredible level of hard work and much learning.
Contact
Marton Competition Secretariat
Liszt Ferenc Academy of Music
Budapest
PF:206
1391
Hungary
secretariat

[a]

martoncompetition.hu
Send message