Brussels - Queen Elisabeth Competition
Established in 1951 on the initiative of Her Majesty Queen Elisabeth of Belgium, as a successor to the Eugène Ysaÿe Competition, the Queen Elisabeth Competition very soon became one of the leading international competitions for violinists, pianists and singers.
In 2017 the Queen Elisabeth competition organized for the first time in its history a competition devoted to cellists. Held in Brussels, the Queen Elisabeth Competition owes its reputation in part to its extremely strict regulations, but also to its outstanding juries composed of performers and educators of international renown.
The Queen Elisabeth Competition aims above all to assist talented young musicians in launching an international career, by offering them the opportunity to perform for radio and television and by developing contacts and networks that can lead to concerts all over the world.
The Competition takes place in four phases: a preselection behind closed doors and three public rounds. The preselection process, based on videos that candidates have enclosed with their online applications, selects the candidates who are admitted to the first public round.
The number of those candidates is not fixed or limited in advance. Starting with the first round, candidates perform in the order assigned to them by the drawing of lots. In the first round, candidates give a recital lasting 20 minutes. Twenty-four of them are selected for the semi-finals. The 24 semi-finalists perform a more substantial recital, as well as a concerto with a chamber orchestra; those two performances take place on two different days. In the first round and the semi-final of the Voice Competition, candidates only perform in recital.
The first two public rounds, which were held in the Brussels Conservatory until 2011, now take place at Flagey. Twelve semi-finalists are selected for the finals. The twelve finalists perform, with a symphony orchestra, at the Brussels Centre for Fine Arts (Palais des Beaux-Arts). After each round, the candidates who have not been selected for the next round have an opportunity to meet the members of the jury.
Contact
Patricia Breeus
Rue aux Laines 20
1000 Brussels
Belgium
pbreeus

[a]

queenelisabethcompetition.be
Send message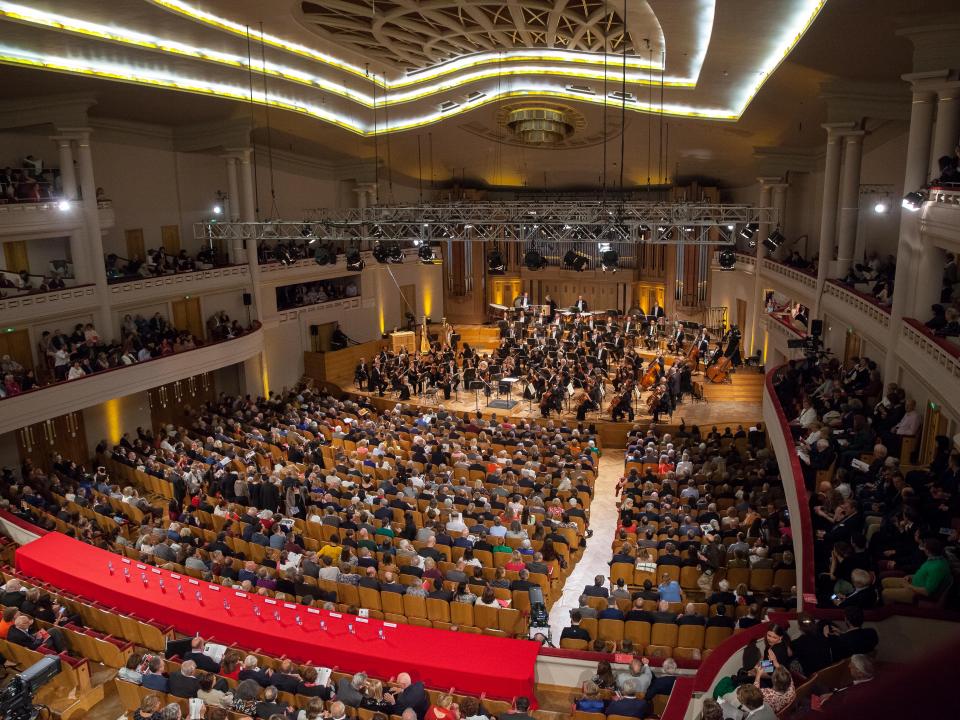 Bozar concert hall