Bonn - International Telekom Beethoven Competition
As the city of Beethoven's birth, Bonn possesses the ideal preconditions for an international piano competition of the highest order, one that has taken place every two years since 2005.
The particular repertoire of the International Telekom Beethoven Competition Bonn places the works of Beethoven in a timeless context. On the one hand, the composer is presented as the bearer of particular musical traditions, while on the other it is clear that musical history and culture has borne the stamp, to this day, of Beethoven's innovative ideas.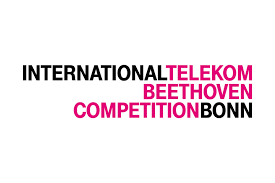 The competition seeks to promote and encourage young professional pianists and provide them with an international forum. In particular we expect of the participants that when performing the works they give expression to their own ideas through careful textual analysis.
I personally hope that the ITBCB will exert an influence on the musical world, from the musicians themselves to the media, and that it will enrich and deepen our ideas about Beethoven's music.
I should like to encourage my young fellow musicians to take part in this instructive competition, and I cordially invite the public to take part in their own way too.
Contact
ITBCB c/o Beethovenfest Bonn
Jonas Nachtsheim
Kurt-Schumacher-str. 3
Internationale Beethovensfeste Bonn GmbH
53113 Bonn
Germany
info

[a]

telekom-beethoven-competition.de
Send message