Bergen - International Edvard Grieg Piano Competition
The International Edvard Grieg Piano Competition is a biennial competition arranged by the Edvard Grieg Museum Troldhaugen in Bergen, Norway.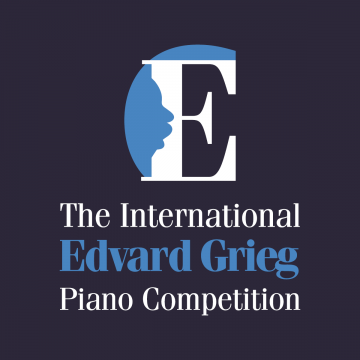 In 2000 professor Einar Steen-Nøkleberg founded the piano competition "Concours Grieg" in Oslo, a joint venture between European Piano Teachers' Association, Oslo Music Teachers' Association and Oslo Grieg Society.
From 2000 till 2011 the competition was located at the Norwegian Academy of Music in Oslo. In 2012 the competition was moved to Edvard Grieg Museum Troldhaugen in Bergen and renamed "The International Edvard Grieg Piano Competition". With this move, the prizes increased and the Bergen Philharmonic Orchestra entered as the orchestra for the final round, and as an important partner. Since 2014, the foundation Stiftelsen Kristian Gerhard Jebsen has been the main sponsor and exclusive private contributor of Grieg Competition.
Through generous funding the foundation has secured a competition on a high international level, organized by Edvard Grieg Museum Troldhaugen, which is part of KODE Art Museums and Composer Homes. The key ambition for today's organization is a high quality competition with a warm and inclusive atmosphere in Grieg's own historic surroundings. The candidates stay with host families, and the schedule includes a number of concerts and events during the whole competition week. All candidates who do not reach the semi-final are offered paid concerts at the "pianists on tour" concept, with a fee that in most cases will cover their travel expenses. A number of events, lectures and masterclasses make The International Edvard Grieg Piano Competition a unique piano gathering in a city with long musical traditions.
The Grieg Competition aims to be a modern competition of high standards concerning impartiality and transparency. From 2016, Grieg Competition publishes all votes by the Jury after the competition has ended. The level of the competitors has been extraordinary high every year, so has the number of participants. The competition became a member of the Alink-Argerich Foundation in 2004, and a member of the World Federation of International Music Competitions in 2017.
Contact
Christian Grovlen
Troldhaugveien 65
KODE Edvard Grieg Museum Troldhaugen
5232 Paradis-Bergen
Norway
info

[a]

griegcompetition.com
Send message