Augsburg - International Violin Competition
Leopold Mozart
« The Leopold Mozart International Violin Competition encouraged me to be inquisitive about how much there is to explore and learn about in music. The quest continues and fulfills me as a musician! »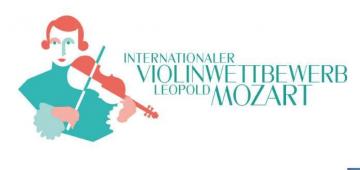 With the competition we honor Leopold Mozart, who was born in Augsburg and who was an excellent teacher to his famous son, Wolfgang Amadé Mozart. The year his son was born, Leopold Mozart published his important Violin School in Augsburg. Thanks to historical performance practice, Leopold Mozart's Violin School has experienced a renaissance in recent years.
In the spirit of Leopold Mozart it is our vision to establish a close link through the international violin competition to the next generation of violinists. Our gratitude goes to our members and sponsors, whose generosity makes it possible for us to achieve this goal together.
Currently, the Leopold Mozart International Violin Competition is under a restructuring process due to the Covid-19 pandemic. More information will be posted here as soon as it becomes available.
Contact
Simon Pickel
Maximilianstraße 59
86150 Augsburg
Germany
info

[a]

leopold-mozart-kuratorium.de
Send message